Digital Art exhibition by Brown and Son at Watermans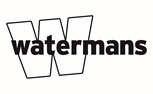 A long overdue show, Art That Makes Itself brings to Watermans work by two artists who represent different generations of work. It's a great chance for our audiences – who have mainly seen and engaged with work by younger artists in the gallery – to experience earlier important work
Irini Papadimitriou, Head of New Media Arts Development at Watermans Arts Centre
"Computer Art is older than artist's acrylic paint", Paul Brown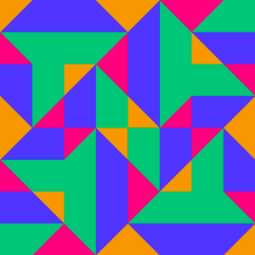 4^16-2030311203312120, Paul Brown
Recent blockbuster international shows have shone a light on the field of software art and highlighted some of the most cutting edge examples of technology. Welcome though this exposure has been, in the pursuit of 'the new' it has often been overlooked that artists have been working in the field since the 1950s - who were all cutting edge in their time. In fact, the medium is now so well rooted it even boasts a 'father and son business' - Brown & Son, Purveyors of digital images since 1968.
Father and son Paul Brown and Daniel Brown work with computers as their primary medium for making art. They have a shared interest in manipulating media to create beautifully evolving artificial life-forms. Watermans Arts Centre in Brentford, West London will be the venue for their first ever joint exhibition - Art That Makes Itself - from 31 March – 31 May 2015.
Works by Brown & Son will fill the main gallery, foyer spaces and screens whilst displays on text boards will reference pioneering artworks by other artists who have in turn inspired them. These will be drawn from almost five decades of experimentation with algorithms, print and digital image making demonstrating that far from being a recent thing that the digital revolution has had a very long history.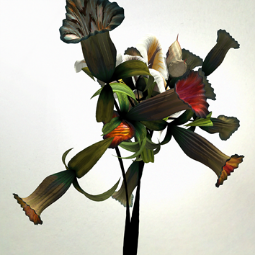 On Growth and Form, Daniel Brown
The show playfully explores the interrelationships and differences between Paul and Dan's work as first generation and second generation artistic pioneers in the evolving realms of digital media, across a spectrum of almost sixty years. It conveys the range of styles and diversity of expression of both artists as well as the lineage and context within which their diverse and complementary practices can be viewed from systems to generative art, from art made with software to contemporary design. Who said the digital revolution was new?
About the Artists:
Paul Brown was inspired to work with computers when he visited the now legendary Cybernetic Serendipity exhibition at the ICA in 1968 and his early adoption of then emerging technologies for art helped to inspire his son Dan, born in 1977, who started working with computers at the age of ten. He made the influential web interactive Noodlebox in 1997 when he was just nineteen and became Designer of the Year in 2004. Both artists have works in collections worldwide and have shown independently in national and international galleries.
Paul Brown has specialised in art, science & technology since the late 1960s and in computational & generative art since the mid 1970s. His early work included creating large-scale lighting works for music and performance and he has an international exhibition record dating to the late 1960s that includes the creation of both permanent and temporary public artworks. He has participated in shows at major international venues like the TATE, Victoria & Albert and ICA in the UK; the Adelaide Festival; ARCO in Spain, the Substation in Singaporeand the Venice Biennale and his work is represented in public, corporate and private collections in Australia, Asia, Europe, Russia and the USA as well as in the Victoria and Albert Museum. His work was part of the digital archaeology section of the Digital Revolution exhibition at The Barbican in London 2014 and he will be part of a group show 'Primary Codes' in Rio de Janeiro which launches in June2015.
Daniel Brown is a designer, programmer and artist, specializing in the fields of Creative Digital Technology and Interactive Design and Art. With a background in programming and interactive, generative and user experience design, he is acknowledged as a new media pioneer with work included in the Barbican's Digital Revolution exhibition in 2014 and now touring. His works are also archived in SF Moma and the Victoria and Albert Museum London and he was selected as London Design Museum's Designer of the Year in 2004. He is also an honorary member of the International Academy of Digital Arts and Sciences (IADAS). Daniel combines artwork with traditional aesthetics-focussed creative/artistic direction, creating apps, websites and installations for luxury brands and private and public artworks. Daniel's work has been chosen since 1999 as one of the top 10 internet designers (Internet Business Magazine) and he was one of Creative Review's 'Stars of the New Millennium'.
http://www.brown-and-son.com
http://www.paul-brown.com
http://www.danielbrowns.com

Art That Makes Itself Symposium – Saturday 16 May
A symposium supported by the Computer Arts Society addressing topics relating to generative art and its collective histories will take place on 16th May when a book with artworks and essays by digital theorists, art and design curators and media historians with unique interviews with Daniel and Paul Brown will be launched. Public workshops will also be held at Watermans in May teaching children, young people and families to make art with code.
Art That Makes Itself has been project funded by the National Lottery through Arts Council England Grants for the Arts. It has additional support from digital agency, Amaze and The School of Engineering and Informatics, University of Sussex. The symposium is supported by the Computer Arts Society, a special interest group of the British Computer Society.
March 30, 2015