Live on Hounslow High Street for the family on 21st at 3pm
One of London's most ambitious and outrageous outdoor performances yet, comes to Hounslow!
SPIN CYCLE is a daring musical-on-the-move, with a cast of circus aerialists,dancers, singers, local young performers and a 30 foot 'mountain of more.'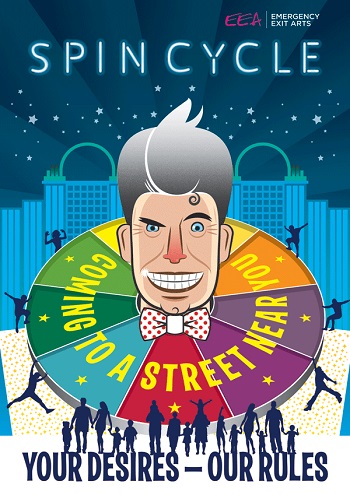 It tells the story of a game show and its panel of competitors each trying to win the 'ultimate luxury lifestyle' - will you be the next contestant?
This fantasy fable fuses physical performance with street theatre in a playful show created by acclaimed UK company Emergency Exit Arts. A show the whole family can enjoy.
SPIN CYCLE is the first show from Circulate, a new consortium of arts organisations developing an outdoor arts network in outer London and building on the success of their work within the London 2012 festival.
September 19, 2013