Summer Creative Arts Activities for young people at Watermans Arts Centre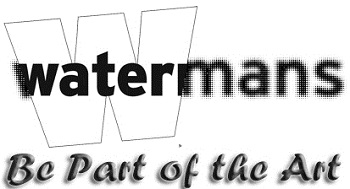 Urban Ambush Summer activities programme for young people continues at Watermans for the rest of August. Highlights include:
Creative Industries led by Eventful
19 – 23 August for ages 13-18
Creative trainer Simon Green and his team work regularly with young people on creative media and music technology workshops with the likes of Prince's Trust's and the BBC.
Parkour & Street Dance led by Parkour Dance
12-16 August for ages 8-12 & 19 -23 August for ages 13-18
Parkour Dance encourages exploration, insight, strength and self-expression through moving in relation to the environment, body and mind.
Play in a Week led by Youth Theatre Director, Angela Michaels 12-16 August for ages 8-12
Play in a Week led by Sarah Hunt of Hunt Academy of Young Actors 19-23 August for ages 13-18
Recycled Sculpture led by Michelle Reader
12-16 August for ages 13-18
19-23 August for ages 8-12
Michelle makes unique figurative recycled sculptures from household and industrial waste combined with found objects sourced from charity shops and reclamation yards.
Participants will work collaboratively to explore ideas, investigate materials, design and create work for a space outside Watermans
Most workshops cost between £100 - £150 a week with concessions for booking more than one workshops. Prices have been kept low and these costs have been subsidised through donations and grants
Box Office: 020 8232 1010
Watermans is delighted to announce major funding by Heathrow Communities for Youth. Urban Ambush is presented in partnership with LB Hounslow and is the borough's creative arts offer for young people during the summer school holiday.
Showcase event Friday 16 August & Friday 23 August from 6pm -7pm
We would also like to thank Heidlberg, DunnHumby, all of our customers for their support for our creative arts programme at Watermans.
Box Office: 020 8232 1010
August 12, 2013