Thames21 Photography Competition
In Association with the National Maritime Museum
Judged by leading landscape photographer Charlie Waite
Shortlisted entries to be exhibited at the National Maritime Muiseum, Greenwich April 2013.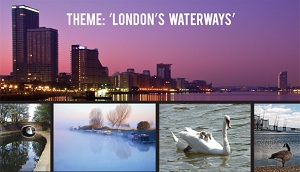 1st prize £250 cash
A series of fun photography-related events will be held on London's waterways in January to March 2013, see www.thames21.org.uk for details.
Closing date of competition 26th March 2013. See website for full terms and conditions.

February 8, 2013