For Boys and Girls aged 6-19 and adults between May and July



SYON ESTATE
60m sprint - 19th June - 4-7pm, Acacia Avenue
1 mile run - 22nd June - 4-7pm, Boston Manor Park

IVYBRIDGE ESTATE
60m sprint - 9th May - 4-7pm, Summerwood Road
1 mile run - 11th May - 4-7pm, Redlees Park

EDENSOR, ALEXANDRA & STAVELEY GARDENS
60m sprint - 29th May: 4-7pm, Edensor Gardens
1 mile run - 1st June: 4-7pm, Dukes Meadow

BRABAZON ROAD, REDWOOD, HARLECH GARDENS & NORMAN CRES
60m sprint - 1st May: 4-7pm. Cobham Road
1 mile run - 4th May: 4-7pm, Brabazon Green

SOUTHVILLE & WATERMEAD
60m sprint - 15th May: 4-7pm. The Green-Opp Childrens Centre
1 mile run - 18th May: 4-7pm, The Green-Opp Childrens Centre

HESTON FARM
60m sprint - 13th June: 4-7pm. Ferraro Close
1 mile run - 15th June: 4-7pm, Heston Park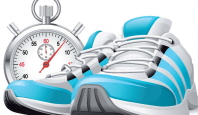 FINALS DAY - OSTERLEY ATHLETICS TRACK
60m sprint - 26th June - 4-7pm,
1 mile run - 3rd July - 4-7pm
If you would like to book a place then please visit www.brentfordfccst.com or download and complete the booking form (pdf) and return to the Trust. Please note that places will not be booked until
payment is received.
If you need any more details then please contact the Trust via email at enquiries@brentfordfccst.com or call 0844 247 1889.
April 24, 2012