It's Panto time of year ....... Oh no it isn't .........Oh yes it is
Aladdin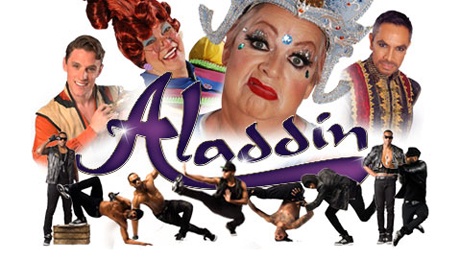 New Wimbledon Theatre
The Broadway, Wimbledon, SW19 1QG
6th Dec 2013 to 12th Jan 2014

Take a magical carpet ride to the Far East in this year's panto spectacular. Rub the magic lamp, enter the cave of wonders and be transported to this fun fairytale world. Aladdin is guaranteed to deligh the whole family with all of the stunning sets, glittering costumes, wonderful songs and dazzling dancing that audiences have come to expect in Wimbledon - topped off with laughter and audience participation aplenty! Make tickets to Aladdin one of your three wishes for Christmas 2013.

BAFTA-winning comedienne, writer and actress Jo Brand makes her pantomime debut as Genie of the Ring. She is joined by street dancers Flawless as the Peking Police Force, and Olivier award winning actor and television presenter Matthew Kelly as Widow Twankey. Plus two renowned West End musical theatre stars; Oliver Thornton (Priscilla Queen of the Desert, Starlight Express, The Rocky Horror Show) will play the title role of Aladdin, and Olivier award winning actor David Bedella (Jerry Springer - The Opera, The Rocky Horror Show) will play Abanazer.

Please note that Jo Brand will not be appearing in the following performances: Sat 4 Jan 2pm & 7pm, Sat 11 Jan 2pm & 7pm

Alice's Adventures in Wonderland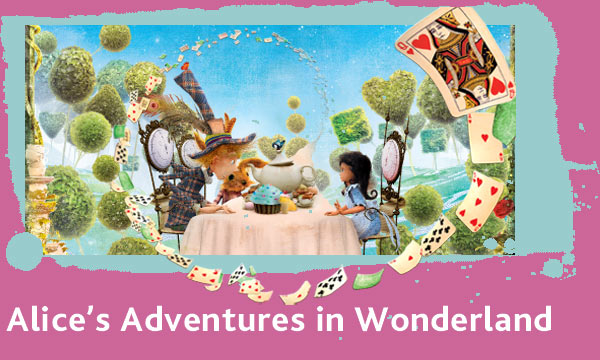 Polka Theatre
240 The Broadway,
Wimbledon, SW19 1SB

When Alice falls down a mysterious rabbit hole she stumbles upon a magical fantasy world where anything can happen...Lewis Carroll's classic characters spring to life in an enchanting show for the whole family. Read our review of Alice's Adventures in Wonderland to find out how the Polka adds an extra bit of sparkle to the original story.


Jack and the Beanstalk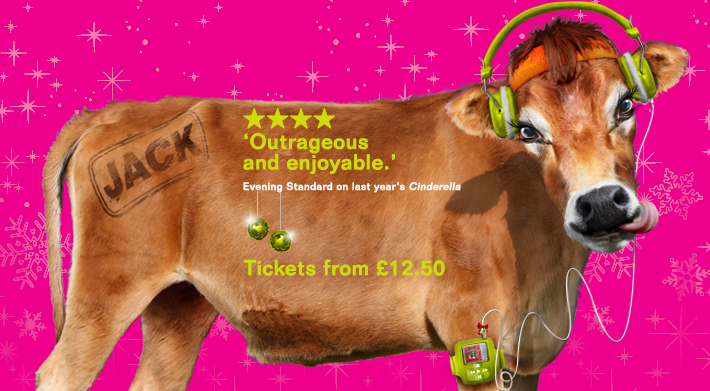 Lyric Hammersmith
Lyric Square, King St, W6 0QL
23rd Nov 2013 to 4th Jan 2014
Magic beans, a journey to an enchanted kingdom in the clouds, an evil giant, and a goose that lays golden eggs Jack and the Beanstalk has all the ingredients of a classic panto.


The Good Neighbour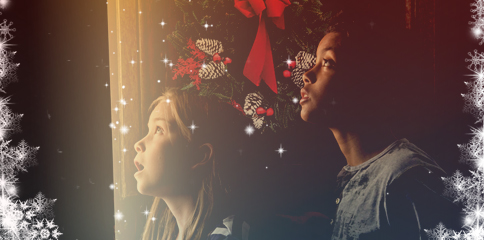 BAC Lavender Hill,
Battersea, SW11 5TN
December 6 - January 4, 2013
2pm, 7pm Running Time: 135 mins
For ages 6+ and their families
George Neighbour has lived at Battersea Arts Centre all his life and knows it like the back of his hand, but now he needs your help to uncover the mystery of his lost memory. Join him on a thrilling dash through the building, jumping in and out of magical worlds where curious characters all have their own incredible tale to tell.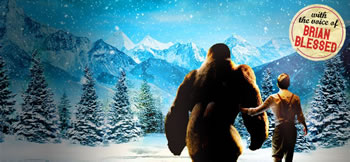 The Rose Theatre,
24-26 High Street,
Kingston, KT1 1HL
29 November - 5 January
Join Sunny on the adventure of a lifetime and experience African Acrobats, Spanish Flamenco, jugglers, contortionists and death defying aerialists in the land of sawdust and dreams.
Captivated by the spectacular sights and sweet smells of the circus, Sunny finds an unlikely friend in The Mighty Gor and strives to win the heart of the Ring Mistress' beautiful daughter as he is embraced by this new, eccentric family of performers. But when he stumbles upon the circus' dark secret, a mysterious figure threatens Sunny's newfound happiness… This Christmas, in an event like no other, circus and storytelling collide on the Rose Theatre stage to create a hugely entertaining spectacle for the whole family!
Peter Pan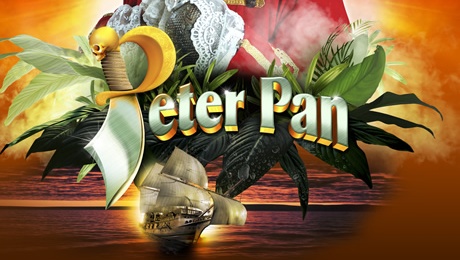 Richmond Theatre
6 December 2013 - 12 January 2014
Richmond Theatre are pleased to announce that legendary TV and film actor Henry Winkler (OBE), best known for his role as The Fonz in US TV series Happy Days, will be the bad guy everyone loves to hate as he takes on the role of the dastardly Captain Hook in this year's swashbuckling spectacular of a pantomime, Peter Pan. Winkler who has played the role of Hook to great acclaim in previous pantomimes says 'Captain Hook, with his sword fighting, singing off-key, and a crew that couldn't sail through a bathtub, is so much fun to play. I am filled to the brim with dastardly anticipation not only to be in Richmond's 114-year-old theatre, but also in pantomime at Christmas time.'
Box Office 0844 871 7651 (fees apply) www.atgtickets.com/richmond (fees apply)


A Christmas Carol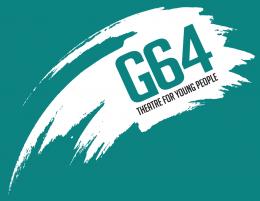 A Group 64 production
Putney Arts Theatre
Ravenna Road,
Putney,
SW15 6AW.
Box Office: 020 8788 6943
Thursday 5th - Sunday 8th December
The miserable Ebenezer Scrooge hates Christmas and good cheer! However on Christmas Eve he is visited by the ghosts of Christmas past, present and future. Will they be able to use their special magic to make him change his ways? Once again Group 64 bring a magical Christmassy delight to get you in the festive mood!
A Very Victorian Christmas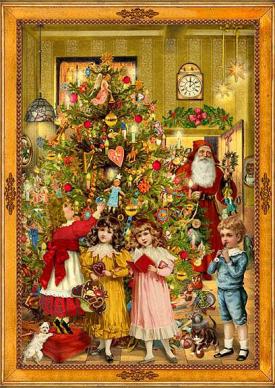 By PTC New Writing
Putney Arts Theatre
Ravenna Road,
Putney,
SW15 6AW
Tuesday 10th - Saturday 14th December
£12 / £8 concession

Not just a production but a fantastic, festive feast of fun for all the family. Come dressed in Victorian costume (optional) and see how we will use all the theatre spaces (even the Car Park) to present a selection of ghost stories, an adaptation of a Victorian short story, a melodrama, a moving monologue and a comedy sketch involving a man in a red suit and a chimney. A family production with activities for children, carols, mulled wine and mince pies.
Cinderella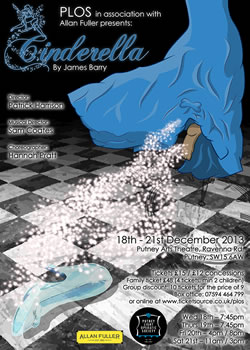 PLOS @ Putney Arts Theatre
Ravenna Road,
SW15 6AW
Wednesday 18th to Saturday 21st December

Director: Patrick Harrison
Musical Director: Sam Coates
Choreographer: Hannah Pratt
The Snow Dragon
Tall Stories @ Watermans Arts Centre
40 High Street,
Brentford TW8 0DS
Wednesday 11th to Monday 23rd December



Aladdin
By Wandworth Newstagers

from January 17-26th at St Anne's Church Hall

Local Wandsworth theatre group The Newstagers are running their version of this classic Pantomime story this January.

The evil magician Abanazar has a problem. He has lost the powerful magic lamp in a dark, dirty, dangerous cave, and he needs the help of a young boy to retrieve it. Someone very like Aladdin, in fact.

Aladdin himself is a laundry worker in Old Peking, and is besotted with the Princess, who he sees regularly on her walkabout in the city. We meet Aladdin's mother, the Widow Twankee, and Aladdin's friend and co-worker Wishee Washee. Together with the Princess they fight the force of evil that is Abanazar, and his fawning henchman Karkus.
Who will win the battle to secure the magic lamp, and the services of its magical owner, the Genie? Will Widow Twankee pluck up the courage to ride on the flying carpet? Why is the Palace on the Moon? And what exactly is "The Parrot of Truth"? All the answers, and many more questions, are in this new version of the classic Pantomime story.
Venue: St. Anne's Church Hall, St. Ann's Crescent, Wandsworth, London SW18 2RS

Performance dates and times:
Friday Jan 17th 2014 at 7.30pm
Saturday Jan 18th 2014 at 2.30pm and 7.30pm
Sunday Jan 19th 2014 at 1.00pm and 5.30pm
Friday Jan 24th 2014 at 7.30pm
Saturday Jan 25th 2014 at 2.30pm and 7.30pm
Sunday Jan 26th 2014 at 1.00pm and 5.30pm


November 23, 2013