Justine Greening, MP for Putney, Roehampton & Southfields, is holding a public meeting for local residents on the Airports Commission interim report.

The meeting will be a chance to hear about the main proposals put forward by the Airports Commission, including the options for Heathrow, and what impact these might have locally. It will also give local residents the chance to discuss what the next steps should be.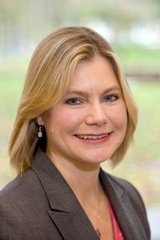 Justine said: "I know how important the issue of aircraft noise is for our local community and I want to continue to represent my constituents' views on the proposals that will affect us. The last public meeting I held on Heathrow was very well attended and I hope that as many people as possible will come to this one too. "


The meeting will be held at St Mary's Church in Putney on Thursday 6 February at 7pm for 7.30pm. Speakers will include Justine Greening MP, Ravi Govindia, the Leader of Wandsworth Council and John Stewart, Chair of HACAN (Heathrow Association for the Control of Aircraft Noise).




January 18, 2013