At Chiswick Town Hall From 27-29 November
Participate
British Contemporary Crafts
10th Anniversary at
Chiswick Town Hall
Heathfield Terrace
London W4 4JE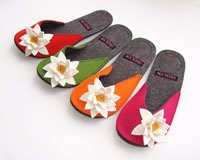 27-29 November 2009
Friday 3-7pm Saturday 11am-6pm Sunday 11am-5pm
Admission - £4.00, £2 for over 65s, £1 students, under 15s free
Click here for map:
Sign up for a free newsletter from ActonW3.com, BrentfordTW8.com, ChiswickW4.com, EalingToday.co.uk, FulhamSW6.com, HammersmithToday.co.uk, PutneySW15.com, ShepherdsBushW12.com, and WandsworthTown.com
British Contemporary Crafts is celebrating its 10th anniversary this year. As ever it will be an exceptional opportunity to see and buy a stunning range of work directly from some of the finest designer makers in contemporary British craft and design.
An abundance of award-winning talent, both new and established, will be there including local designer makers ceramicist Linda Bloomfield whose work has been used by Nigella Lawson, textile artist & jeweller Monica Boxley who has just opened her own shop in Twickenham, award-winning photographer Sam Fisher, Richmond based textile artist Wendy Edmonds, sculptor Keith Gretton, knitwear by Susan Holton, jewellers Christine Savage, Nikos Pilarinos and Felicity Gail, textile artist Mair Joint whose work has been worn by Lisa Rogers and Joanne Tinker who uses found & recycled materials including sweet wrappers to make art & jewellery.
An extraordinary list of designer makers from all over the UK join the talented locals exhibiting dazzling & extraordinary jewellery, sparkling glass, handmade leather handbags & accessories, wearable and hangable art, wood including automata, practical & quirky ceramics and much more - celebrating the diversity of style in British craft and design.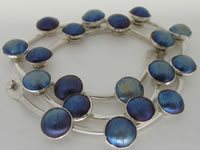 Chiswick Town Hall is the perfect venue for a British Contemporary Crafts exhibition. A spacious, light and airy Edwardian Grade II listed building with magnificent original features, it mirrors the quality and workmanship of the traditional yet contemporary work being exhibited. The two entrance hallways have beautiful stained glass skylights and there is also a spectacular marble room and staircase.
And finally, the British Contemporary Crafts café, catered by Angel Catering, is a good place to re-fuel with a tempting selection of homemade sandwiches, cakes, fresh coffee and tea.
For more details visit the Exhibition page of the British Crafts website – www.britishcrafts.co.uk or call 020 8742 1697 or email info@britishcrafts.co.uk
November 12, 2009