Celebration at the park
There may not be a Brentford Festival in Boston Manor Park this year (it's moved to Blondin) but Linda Massey and Friends can always manage to put on a celebration.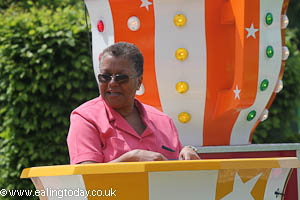 It's ten years since the voluntary group Friends of Boston Manor Park formed - ten years in which these community spirited locals have turned the park into a lovely facility.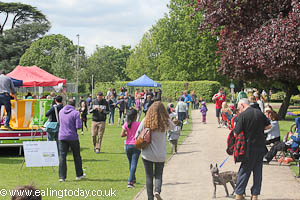 Saturday's (25th May) occasion was used to unveil the new play equipment - including the new interactive 'spider' in the former bowling green - all of which proved very popular.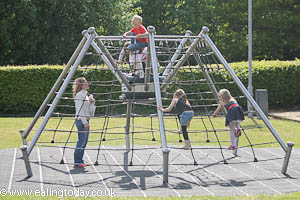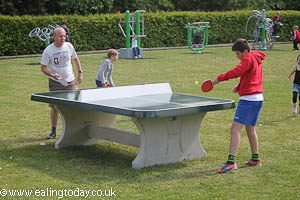 Membership for Friends is just £2.00 and volunteers are always in demand.
Happy Birthday to the Friends of Boston Manor Park.
27th May 2013