17 year old Connor last seen near Kew Bridge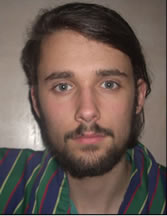 Police are appealing for assistance in tracing a missing teenager from Richmond.
Connor O'Donoghue , 17, had spent Friday night out with friends in Camden.
He was last seen by a friend at around 3am on Saturday morning, 9 December at Kew Bridge when it was assumed that Connor had gone home. Connor did not return home and there has been no contact from him.
This is out of character for Connor and officers and his family are concerned for his safety and well being.
Connor is described as white, around 5 ft 10 ins tall with shoulder length dark brown hair. He was last seen wearing a red jacket with a grey hoody underneath, skinny black jeans and boots. He may have a full beard.
Anyone who sees, or has seen, Connor or anyone who knows of his whereabouts should call police on 101. Police say he had previously been in Camden and Turnham Green and had travelled on an N9 bus to Kew Bridge from Turnham Green.
Det Sgt Chris Brown from the Missing Person Unit at Richmond said: "Connor has not been seen or heard from since 3.30am on the morning of Saturday 8th December.
"This is out of character for Connor and this is obviously very concerning, especially considering the cold weather we are currently experiencing, we would urge anyone who has any knowledge of his whereabouts to contact police as soon as possible, particularly any friends that he may be with or who have had contact with him since Friday night/Saturday morning.
"Connor please make contact with police or your family as we are all very concerned about you and want to help to make sure you are safe and well and receive any help you need."
If you can assist police with this enquiry please call 101 and quote 12MIS039812.

December 19, 2012