Calls for traffic calming measures on busy local road
Related Links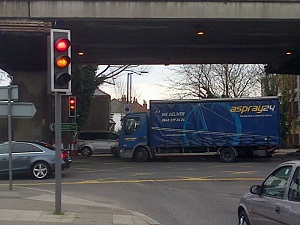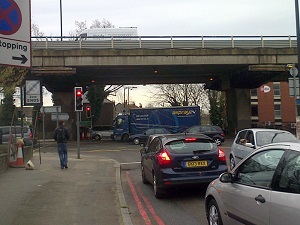 Participate
Comment on this story on the forum
Local residents in Ealing and Brentford want changes to a busy road to make it safer and less congested.
Windmill Road runs through W5 and TW8 and crosses over the Great West Road (A4) at a precarious junction.
At peak times, traffic can tail back from this junction as far up as Swyncombe Avenue.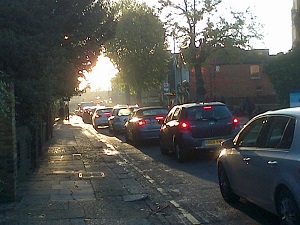 Locals have a number of concerns - the increasing number of tail-backs, the safety of school children and pedestrians crossing the road and of particular worry is the junction with the A4, which can be a significant cause of congestion as vehicles attempt to turn right onto and off the Great West Road.
They have listed measures they want introduced to make Windmill Road safer:
Upgrade the pedestrian crossing by the Globe from pelican lights to controlled traffic lights

A pelican crossing at St Faith's, to make crossing Windmill Road safer for bus users, church goers, Brownies and the elderly
Speed cameras in both directions to prevent speeding onto and off the A4
Restrict the weight of vehicles on Windmill Road to prevent HGVs such as cement mixers and oil tankers
Implement measures to reduce congestion under the fly-over and prevent the risk of fast-moving traffic in the outside lane of the A4 colliding with cars waiting to turn right under the fly-over.
Invest in cycle-safety infrastructure throughout the area to encourage more people to get out of their cars on onto their bikes
TfL will be presenting its proposals for the A4 at the next Isleworth & Brentford Area Forum at 7.30am on Thursday, 20 March, at the Brentford Free Church, Boston Manor Road, TW8 8DW.
Residents have collected a petition to present to Transport For London (TfL)
Questions and concerns can be submitted in advance to IBAF@Hounslow.gov.uk , for the attention of Mark Frost.
19th March 2014