Related links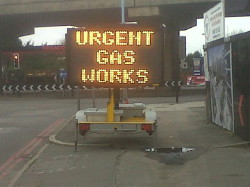 National Grid plan to carry out further works to locate the existing Gas Leak on Ealing Road, Brentford, at the bottom end of South Ealing Road.
The work is planned to start on 11 Jan last 6.5 days.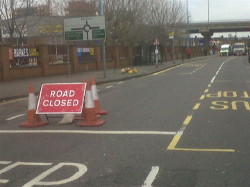 Both north and southbound lanes of Ealing Road will be closed from the roundabout on the A4 to the exit from the Texaco garage on Ealing road.
There will be two diversions in place. The first will direct traffic from the A4/Ealing Road junction Eastwards along the A4 to the A406 North Circular, which they will follow until Pope's Lane which will take traffic back West to Ealing road. The second diversion will take traffic from the junction of Ealing road and Pope's Lane (north of the closure) West along Little Ealing Lane and South along Windmill road, back to the A4.
Cllr David Millican
9th January 2011