Incident near The Globe Pub on Windmill Road
Related Links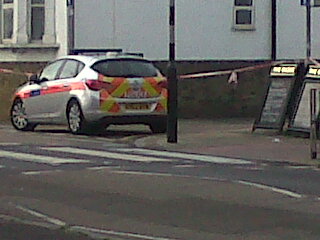 Participate
Comment on this story on the forum
Police say a man has been arrested for causing a disturbance in a residential area last night.
They were called to Boston Park Road at around 10.30pm (Saturday 31st August) after getting reports of a man throwing things from the roof of a building close to The Globe Pub.
The road between Boston Park and Windmill Road was sealed off.
Police say it's still closed (8am) whilst they deal with the debris and make sure the area is safe.
Nobody is thought to have been hurt.
One man has been arrested.
1st September 2013