Discovery made in dense woodlands in Boston Manor Park
A body has been found in west London by police searching for Arnis Zalkalns, the man being sought in connection with the murder of 14-year old Alice Gross.
Although no formal identification has been made early indications suggest the body may be that of Arnis Zalkalns.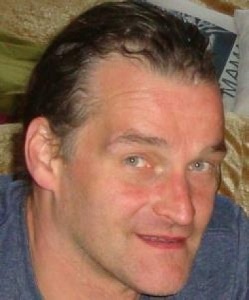 Arnis Zalkalns
The badly decomposed body was found by officers in woodland at 2pm on Saturday 4th October as part of their ongoing search.
Boston Manor Park was cordoned off whilst officers conducted a thorough search for evidence. This is expected toi take some time given the nature of the scene. The body was removed from the site on Sunday morning and has been taken to a west London mortuary.
Linda Massey from the Friends of Boston Manor Park said, ''There has been police activity within the park since around 10.00 this morning (Saturday). Police dogs were out in force but during their initial search the park remained open. More police arrived and then part of the park (at the top end by the pavilion was taped off restricting people walking down towards the canal. By 3.30pm the park was on complete lockdown with police posted at every entrance.''
Alice's family have been informed of today's developments.
He was last seen on September 3rd, five days after Alice disappeared and there had been widespread press speculation that he had fled to Latvia.
Police had started a murder investigation on Tuesday when Alice's body was found in the River Brent. They said strenuous efforts had been made to hide her body by her killer. 41-year-old Zalkalns had been spotted on CCTV riding his bike along the same towpath where Alice had been seen 15 minutes earlier.
The Latvian national had been convicted of murdering his wife in his native country and had served a seven year prison sentence. He was living in Ealing and working on a construction site in Isleworth whilst in England.
Although Zalkalns was the main suspect in the Alice Gross murder investigation, the police are still searching for evidence to establish the full circumstances of the crime, and continue to appeal to the public for any information that could assist them.
Anyone with any information is asked to contact the police on 020 8358 0100.

October 5, 2014