Post Mortem revealed cause of death consistent with hanging
The post-mortem examination of the body found in Boston Manor Park on Saturday 4 October has finished and formal identification has confirmed the body is that of Arnis Zalkalns, 41, of Ealing.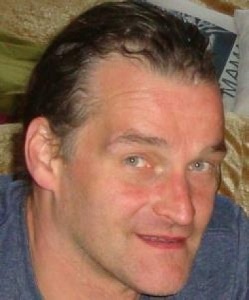 The cause of death is consistent with hanging. There is no evidence of any third party involvement from the post-mortem.
Police say since Alice Gross was reported missing on 28 August they have been conducting one of the most complex search operations undertaken in recent times.
A systematic search had been conducted of 25 square kilometres of canals, rivers and land. The searches considered all possible evidential opportunities, based upon the search strategy agreed as part of the investigation.
Over the weekend of 27/28 September this search was expanded again to include open space searches utilising regular officers and mounted branch. These searches expanded south and west from Trumpers Way for a further eight square kilometres including Boston Manor Park and Osterley Park.
These initial visual searches of open land highlighted inaccessible areas that required further search with specialist equipment, trained officers, police divers or search dogs.
A number of the areas identified for further search were within Boston Manor Park.
The densely overgrown area where Arnis Zalkalns was discovered was one of these areas. This area had not been searched by police previously.
This search commenced on Saturday 4 October and at approximately 2pm the body of Arnis Zalkalns was found.
The recovery required a substantial removal of forestry to enable access for forensic teams. The body was eventually removed shortly after 10am on Sunday 5 October.
Meanwhile it's been announced that an inquest into the death of 14-year-old Alice Gross will open and adjourn at the West London Coroner's Court on Friday, 10 October.
6th October 2014