Participate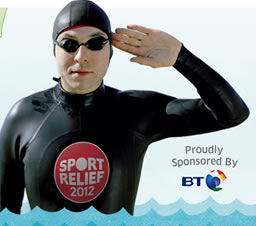 Warning. The public should not try this themselves. The Thames is incredibly dangerous and many people have drowned in its waters which have powerful tides and unpredictable currents.

Sign up for an email newsletter from:
Three days into The BT Sport Relief Challenge: Walliams vs The Thames and the filthy river water has become too much for David Walliams. Despite doing his best to avoid sickness, David has contracted a nasty stomach bug and is suffering severe vomiting and diarrhoea. As a result, he also has a high temperature and is struggling to keep up a good pace.
As well as falling behind schedule, David is also battling with his body. The vicious cycle of sickness means he is reluctant to eat but desperately needs to refuel in order to continue with the challenge. In an attempt to compensate he is taking plenty of rehydration salts and is being assessed by the medical team at every stop.
David said: "I always knew there was a risk that taking in the water could cause problems, but now it's happened it's still hit me really hard. I was sweating in the night and have been to the toilet a lot this morning. When I heard the total raised had jumped to more than £200,000 it gave me a real boost, as do the thousands of people who have been turning out and cheering. There were so many last night I thought Take That were in a boat behind me. This is already much harder than I thought it would be - but this Thames Tummy I've got is making the task seem incredibly difficult and London seems a long way away."
After making his way through the village where Roger Bannister broke the four-minute mile record, Walliams was inspired to race through his schedule but despite the record breaking motivation, the Thames water has got the better of him and David is beginning to realise just how tough this epic challenge is. Still not on schedule and constantly battling against the clock – not to mention bad weather, extremely cold water, and lack of energy – it's hard to believe the comedian still has five days to go.
By Wednesday evening however, David had made it to Wallingford, where cheering crowds brought the streets to a halt.
On Thursday morning, he is still unwell, but back in the water and heading for Henley. His fund-raising total meanwhile has reached £332,000.
Helping to keep David going are the hundreds of people coming out to support him along the way and he is urging everyone to keep him afloat by sponsoring him now at www.sportrelief.com/swim. As well as making a donation, people can check out the GPS tracker online at www.sportrelief.com/walliams and follow the Twitter feed using #hash tag #Thamesswim.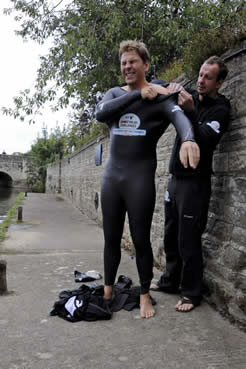 Day 3: The body begins to show the pain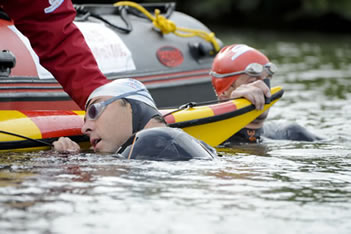 taking on much needed fluids
Thames Tummy is taking it's toll.....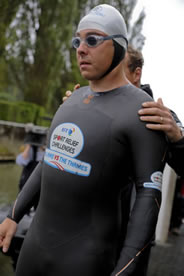 Day 2 - not looking too keen!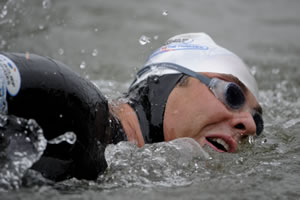 and do you blame him when you look at the weather!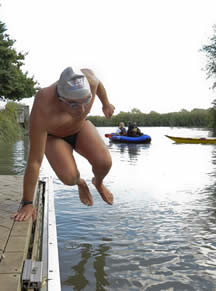 Day 1 .... & he's off

Sponsor David at www.sportrelief.com/walliams and also go to The Big Splash for details on how to swim your own local river safely. You can also follow his progress on the Where's Walliams> tracking map and on Twitter at #ThamesSwim.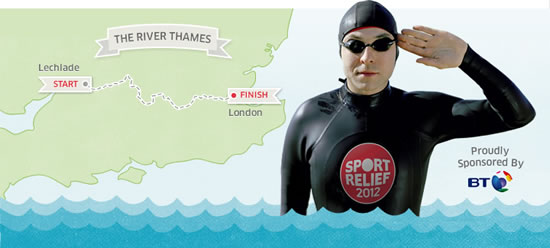 August 30, 2011