Participate: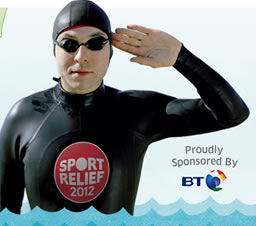 Sign up for an email newsletter from:
Little Britain star David Walliams is set to swim 140 miles of the Thames, passing under Chiswick, Hammersmith, Wandsworth and Putney bridges, for Sport Relief.

His challenge will see the 40-year old swim from Lechdale in Gloucestershire to Big Ben in London, passing through Brentford, Chiswick, Hammersmith Putney, Fulham & Wandsworth.
According to the Port of London Authority
"The swim will start initially from Teddington Lock in the early morning on 11th September, finishing at Putney on the first day sometime late evening. The swimmer will restart early morning on 12th September from Putney, aiming to arrive at a point upriver of Westminster Bridge approximately 09.00
on 12th Sep."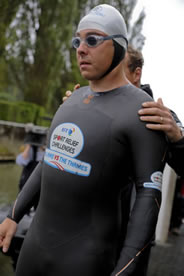 Day 2 - not looking too keen!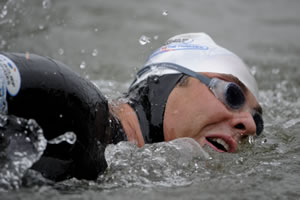 and do you blame him when you look at the weather!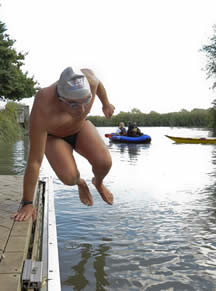 Day 1 .... & he's off!

By the end of day two, David was on target, having swum 38 miles, reaching Abingdon in Oxfordshire with the support of crowds cheering him on from the riverbanks. And just as important, he had already raised over £216,000.
Sponsor David at www.sportrelief.com/walliams and also go to The Big Splash for details on how to swim your own local river safely. You can also follow his progress on the Where's Walliams> tracking map and on Twitter at #ThamesSwim.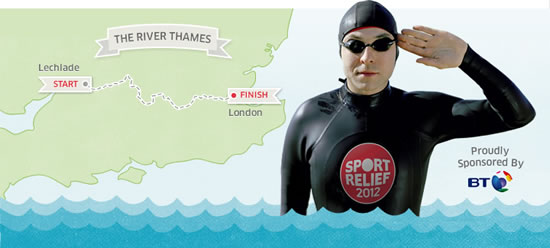 August 30, 2011