New action group to stop proposed development on W5/TW8 border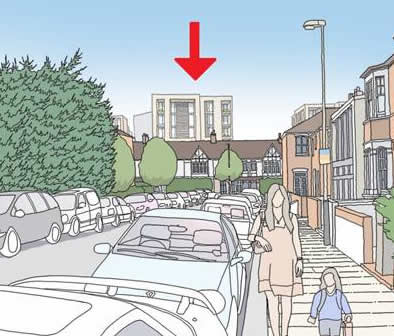 Plans are underway to build 7 high rise blocks on an industrial estate on the Ealing/Brentford border.
The Reynard Mills Trading Estate on Windmill Road has been used to house light industrial units but there are now proposals to redevelop the site for new housing.
A local action group has been set up to inform residents about what's going - campaigners say the whole scale of the development is totally inappropriate for the area.
They will be leafleting the neighbourhood and urge as many residents as possible to attend the meeting on Monday 20th June.

What this proposed development will mean for you:
7 story tower blocks on your doorstep
315 new dwellings
Limited parking meaning overspill onto surrounding streets
Further congestion to Windmill Road
Buildings out of scale and out of character with surroundings
Over 1000 new occupants with no increase in school places and competing with you for existing GP and dentist appointments
Register your concern at this email address: windmillroadaction@gmail.com

Come along to a meeting at Our Lady and St. John's Primary School, Boston Park Road Brentford, Middlesex TW8 9JF on Monday 20 June at 8.00pm.
June 15 2011