Virgin Media now provides WiFi at a total of 250 London Underground stations
Related Links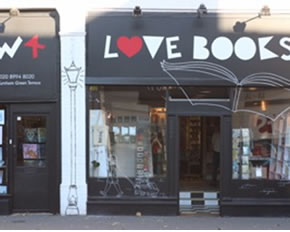 Participate
Comment on this story on the forum
Tube users travelling through Ealing and Acton can now use WiFi.
The service, which can reach speeds of more than 100Mbps, has been installed and enabled at 100 more Tube stations, including Boston Manor, Ealing Common, East Acton, Greenford, North Acton, North Ealing, Northfields, Northolt, Park Royal, Perivale, South Ealing and West Acton.
It brings the total to 250 - almost all London underground stations.
Since its launch in 2012, WiFi has become an integral part of travel on the Tube, with around half a million phones, tablets and laptops connecting every day.
Virgin Media's data shows 20TB of data is consumed on average each day on the LU WiFi network – a huge increase from 3TB-a-day within the last 12 months. An average user consumes around 40MB a day, equivalent to streaming 10 music tracks each, or five million tracks across the whole Tube WiFi network each day.
The service provides free travel information to anyone who connects, including live service updates and TfL's Journey Planner. Customers of Virgin Media and several other major mobile phone providers can also access the wider internet with no extra charge. It works throughout stations – in ticket halls, passageways and on platforms. The WiFi service has also been extended to Victoria Coach Station for the first time.
Steve Townsend, TfL's Chief Information Officer, said: "WiFi is one of many ways we're improving our customers' journeys across the TfL network. We're delighted that 250 Tube stations and Victoria Coach Station now have WiFi. It will help more of our customers access live travel information, social media and internet browsing while they are on the move across the Capital."
Gregor McNeil, Managing Director, Consumer at Virgin Media, said:
"Since we launched the LU WiFi service three years ago we have been astounded by the take-up and reaction from Tube users and reaching the 250 station milestone has been a long-term ambition for us. By bringing connectivity to more people where and when they need it, out of their homes, we are helping Londoners to stay connected and for them to do all the stuff they love - post, tweet, watch and share - whilst on the move."
11th November 2015