RMT call off industrial action planned for later this month
Related Links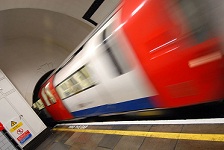 Travel Updates for Your Area
There are increased hopes that the weekend night tube service will be introduced this Autumn following the cancellation of industrial action by one of the Unions.
According to the Press Association, the RMT have said that they no longer intend to carry out industrial action on 8 and 10 September.
London Underground announced last week that the start of the night tube service due to be launched on 12 September was to be deferred.
The decision was taken after a failure to reach agreement with the unions for work rosters for the new service which would have operated at the weekend. No date has been given for the introduction of the service but LU's statement mentioned a target of 'this Autumn'.
LU Managing Director, Nick Brown, said at the time, 'Further to the progress made in recent days with the trade unions and the suspension of strike action, we believe we are not far from an agreement that protects the work-life balance of our employees and is affordable, sustainable and fair.'
After the RMT announcement Steve Griffiths, LU chief operating officer said, "Talks continue this week as we seek the long-term resolution of the dispute."
The RMT have said that they will continue with a a work to rule by engineering staff and that they remain in dispute with LU and will announce further strikes if the talks over night tube rosters fail.
September 2, 2015