Got stuck while being moved along the Thames
Crew from Chiswick's RNLI lifeboat station launched to assist a floating cinema boat which had broken down on the River Thames on Tuesday (August 4)
The cinema boat, which was suffering with engine problems, had been travelling the canals and rivers from Bristol to London holding shows at various waterside locations.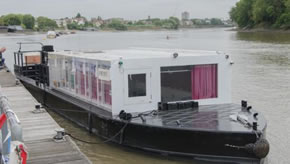 At the time, the boat was being moved to a different location along the river and there were no passengers on board apart from those skippering the vessel. The lifeboat crew reached the cinema boat and set up a tow line which brought the vessel back to safety at Chiswick Pier.
After attempting some repairs, the cinema had to be towed back to Chiswick Pier again later that evening for further investigation. The cinema was holding shows at Brentford Lock last weekend and is due at Three Mills in east London for a three day "Extra Terrestrial" programme from 21-23 August.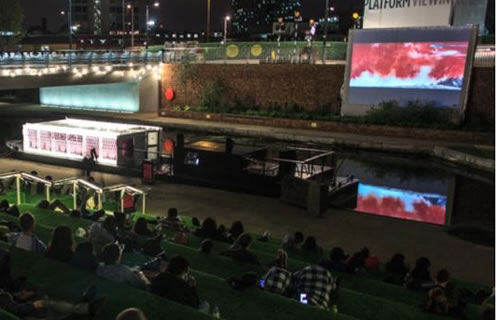 Floating cinema at work - image: David Clarke RNLI
Mark Finnis, Helmsman at Chiswick RNLI, said: 'It's not every day we get to tow a cinema, it must be a first for the RNLI. I'm sure they will make arrangements to reach their next location in time for the weekend's shows'.
August 7, 2015