Local Conservatives say the Council has changed its position on the issue of third runway
Conservative Councillors have accused Hounslow Council of changing its position on the expansion of Heathrow Airport with a third runway.
The Council says it wants "a better and successful Heathrow...but will continue to push for the very best noise protection and pollution control measures." It says it will analyse the Davies report on airport expansion and give a full response later.

But local Conservatives have accused Hounslow Borough of changing its original position which was to oppose expansion and said that Council leader Cllr Steve Curran had refused to confirm the Council would oppose the Davies proposals, by saying instead that Hounslow council will "analyse" the report.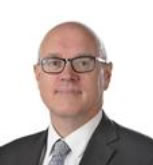 Councillor Peter Thompson, Leader of the Conservative Group, stated : "It will be shocking but not surprising to learn Labour now plans to break their 2014 Manifesto pledge to campaign against expansion of Heathrow Airport.
"This is in marked contrast to the Leaders of Wandsworth, Richmond, Hillingdon, Kingston and Windsor and Maidenhead Councils who have called on the Government to rule out a third runway at the airport and dismiss the UK Airport Commission's final report. They have promised to work together to fight expansion with every means at their disposal. All Hounslow can manage is a promise to study the report and consider it at a Council meeting 'in due course' ".

He continued: "I have consistently opposed the expansion of Heathrow and nothing in the Commission's Report has made me change my mind. Expansion would significantly damage our quality of life – noise, pollution, traffic gridlock would all increase. We will be lobbying hard and making sure that no one is in any doubt of the major environmental impact expansion at Heathrow would create."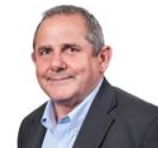 In a statement Cllr Steve Curran, Leader of Hounslow Council, responded : "While we have been opposed to a bigger Heathrow, either by the addition of a third runway or a relaxation on runway operations and night flights, we nevertheless want a better and successful Heathrow. But we will continue to push for the very best noise protection and pollution control measures for our residents – and in particular, our schools.

"This recommendation by the Airports Commission will obviously have a huge impact on Hounslow. We will analyse the report in detail and, in due course, consider it thoroughly at a special meeting of councillors. We will also be seeking the views of our local MPs. We will then be able to give a full response.

"What we can say now, however, is that we welcome the report's recommendation that the new runway should come with severe restrictions to reduce the environmental and noise effects, including a noise levy, and that night flights would be banned.

"We also want to say that we have recently developed a positive and productive relationship with Heathrow, which has resulted in many improvements for local people – both in terms of noise protection and employment opportunities. We hope this will continue."

The Airports Commission report did recommend a new package of measures to limit noise and air pollution at the site including ending night flights landing before 6am. There would also be a pledge not to build a fourth runway.
Sir Howard Davies, who chaired the commission, argued that Heathrow's existing international connectivity and the large air freight industry already operating from the location made it clearly a better option than Gatwick. He said he had adopted Hounslow Council's 'Better not Bigger' approach to the airport in his deliberations.
However, he is also recommending a new package of measures to limit noise and air pollution at the airport. An aviation noise levy would be introduced to fund insulation for homes and schools, and a legal commitment should be made on air quality.
The new runway will cost £17.6 billion to build, far higher than the cost of the Gatwick alternative, and will require the demolition of nearly 800 homes. The changes needed to local rail and road links could add another £5 billion to the total cost. The Commission believes this would be funded by private finance.
The project will take a decade to complete assuming it is given the go-ahead by the Government. They are due to give their full official response in the autumn and David Cameron has pledged in the past that there would be no new runway at Heathrow. Philip Hammond, the Foreign Secretary, and Theresa May, the Home Secretary, are believed to be against the plan as well as Justine Greening, the MP for Putney and International Development Secretary.

John Stewart Chair of HACAN, said,"Heathrow will face the mother of all challenges to meet the conditions for a 3rd runway set down by Davies. And key members of the Cabinet remain opposed to Heathrow expansion. Faced with these problems there is still no guarantee the Government will back a 3rd runway when it makes its final decision later this year."
The leaders of Croydon, Kingston, Southwark and Wandsworth Councils have pledged their support to Gatwick's bid for a second runway and have made their case to Transport Secretary Patrick McLoughlin.


July 9, 2015