Criticise the "lacklustre opposition" of Hounslow's Labour councillors
Hounslow Conservatives have accused Council leader Steve Curran of a "U-turn " on the question of a third runway for Heathrow.
The Conservatives say they are unhappy with the "lacklustre opposition" by Hounslow's Labour Councillors to the proposals for a third runway at Heathrow.
The leader of Hounslow Conservatives, Chiswick cllr Peter Thompson said this was a "betrayal of all Hounslow residents and especially, those Labour voters that elected Councillor Curran and his fellow Councillors on an anti-Heathrow expansion ticket."
Council leader Steve Curran has called on the government to come to its final decision as quickly as possible. He pointed to the Council's "positive and productive relationship" with Heathrow and said he hoped it would continue whatever the future decision.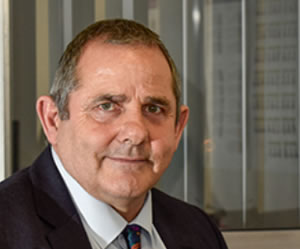 In his blog this week, the Hounslow Council leader wrote: "Whilst we welcome more research into the impact of expanding Heathrow on the environment and the local infrastructure, we urge the government to complete any further studies and consultation and come to a final decision as quickly as possible.The uncertainty has gone on long enough and our residents and businesses want to know what is going to happen.

"We have a positive and productive relationship with Heathrow, which has resulted in many improvements for local people – both in terms of noise protection and employment opportunities. Whatever the outcome of this next stage, we hope this will continue."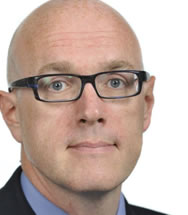 Cllr Peter Thompson
The Hounslow Conservatives statement says: "Last week, the Government announced a "six-month delay" in the decision surrounding Airport expansion. Hounslow Conservatives welcomed this decision because we have always believed expanding Heathrow to be the wrong answer.

"We feel Heathrow expansion will only lead to more pollution, more noise and a poor quality of living all round. These are not just my words but the conclusion drawn up by the recent Airports Commission led by Sir Howard Davies who wrote, "absent mitigations, the Heathrow Airport Northwest Runway Scheme would appear to have the greatest adverse impacts".
"Gatwick, on the other hand, will affect fewer people and mean fewer homes being lost.
The UK faces many challenges in meeting EU air quality Standards and Heathrow has a consistently poor a record in controlling serious pollutants such as nitrogen dioxide (NO2), and gases such as carbon dioxide (CO2) that contribute to climate change. Concentrations of these gases around Heathrow are already above recommended levels and constructing and operating a third runway would make the situation much worse. It is matter of record that polluting gases and air-born particulates from Heathrow have damaged the long term health and life expectancy of local residents.

"The Davies report makes clear, that both Heathrow schemes, "exceed the Air Quality Directive limit values and delay compliance with the EU limit value for the Greater London agglomeration". Gatwick even with the construction of new infrastructure and facilities "is associated with the lowest additional emissions" of 3.9 million tonnes, compared to the Heathrow scheme at 11.3 million and an extended Northern runway at 10.1 million.

"Conservatives, are unhappy with the lacklustre opposition by Hounslow's Labour Councillors to the proposals for a third runway at Heathrow. For example, when the Commission produced its report back in July, Labour Leader Steve Curran performed a massive U-turn and welcomed its recommendation for a third runway. This was a betrayal of all Hounslow residents and especially, those Labour voters that elected Councillor Curran and his fellow Councillors on an anti-Heathrow expansion ticket!

"Meanwhile, how have your Conservative Councillors been standing up for your interests? We have remained resolutely opposed to any expansion at Heathrow and this includes night flights. This policy was maintained right through our time when we ran the Council between 2006 and 2010. More recently, we requested that Hounslow hold a local referendum. Referendums held by both Hillingdon and Richmond Councils produced an overwhelming vote against a third runway. This was a superb demonstration of People Power. Unfortunately Labour do not believe in local democracy here in Hounslow. They rejected any idea of a referendum being held.

"There are still many ways that you can make views known about the proposals to expand Heathrow. The most obvious are getting in touch with your local Councillors. You can find their contact details via the Hounslow Council website: and click on "Councillors and Democracy".

"Alternatively, you can contact your Members of Parliament, either Seema Malhotra for Feltham and Heston, or Ruth Cadbury for Brentford, Chiswick and Isleworth. Both can be contacted via email: seema.malhotra.mp@parliament.uk or: ruth.cadbury.mp@parliament.uk

"Please do not be fooled by those who say that expanding Gatwick would mean the closure of Heathrow. This is simply not true. However, it is vitally important for the long term future of this country that major infrastructure projects attract more business and trade to the UK as a whole and not just to London and the surrounding area."


December 17, 2015