And give your views on future restoration work
Related Links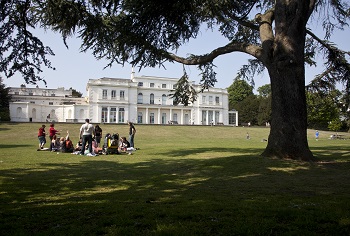 Participate
Comment on this story on the forum
A public meeting's being held next week to hear about the plans for Gunnersbury Park and Museum.
The meeting (Tuesday, 11 February, from 6-8pm) will address questions raised during the consultation – which asked for people's views on phase 1 of the restoration plans – as well as give an update on the project and future sustainability.
People will also learn about Hounslow and Ealing councils' plans for the future governance of the site, and the setting up of a charitable trust to help raise funds for the restoration project and on-going operational costs.
Phase 1 of the work includes restoring the museum, part of the surrounding grounds, and many of the park's heritage buildings, but does not include the sports facilities, small mansion, stables or wider parkland.
Plans to restore the entire 75-hectare park, its buildings and facilities will be covered in phases 2 and 3 of the overall master plan, which is due to be complete in time for the park's centenary celebrations in 2026.
Councillor Julian Bell, leader of Ealing Council, said: "With a world-class transformation on the horizon, it's a very exciting time for Gunnersbury Park and Museum. A big thank you to all who took part in the consultation – you have helped to shape what we hope will be one of the country's premier heritage and leisure sites.
"People wishing to find out more in-depth information about our plans for the park and museum, should attend the meeting on 11 February."
In mid-2012, the park was awarded a first round Parks for People development grant of £321,000 from the Heritage Lottery Fund, and the museum was awarded a separate Heritage development grant of £386,400. The funding has been used to conduct surveys, develop plans to restore the park and museum and engage with the community. If successful at the second round, Gunnersbury Park and Museum are in line to receive £7.7million to implement phase 1. The councils are due to submit the Parks for People second round application at the end of this month (February 2014) and the second round Heritage grant application in April.
The meeting will take place on Tuesday, 11 February from 6pm at Gunnersbury Park Museum, Popes Lane, W3 8LQ.
Please email gunnersbury@ealing.gov.uk to book a place.
5th February 2014