Junkyard fundraising – Charity car scrappers launch Children in Need campaign
A Putney based social enterprise has pledged to raise £10,000 for Children in Need through the donation and recycling of at least 50 unwanted cars.
Giveacar, a not-for-profit organisation that takes away old cars for free and turns them into charitable donations launched an exciting '50 Cars for Pudsey' campaign this week to coincide with the annual appeal night organised by the BBC. They are aiming for a grand total of 50 cars donated by the public, which will be auctioned or scrapped and turned into monetary donations for the Children in Need charity.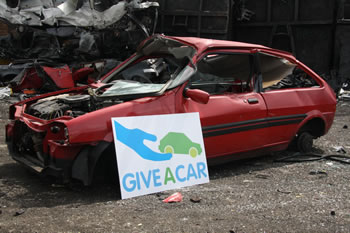 Set up in 2010, the social enterprise has raised over £1million for UK charities to date through the scrapping and auctioning of over 8000 cars. With £7,000 donated to Children in Need last year through the scheme, the Giveacar team are now aiming higher.
Patrick Church, Manager of Giveacar, commented:
"We are thrilled to be introducing the '50 Cars for Pudsey campaign. We are always looking for ways to raise the number of old cars donated, as this can result in larger donations for worthy causes in the UK. Our aim is to raise £10,000 for Children in Need but if this initiative proves popular with the public we stand to raise considerably more."
The Giveacar team plan to keep their office open during the evening of the 15th November whilst the Children in Need program is being aired.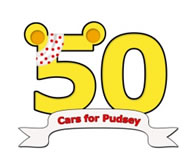 Patrick concluded:
"Our service has always relied on the generosity of the UK public but can also help people get rid of unwanted cars that can be tricky to remove. The service has proved really popular so far and often surprises donors with the amount raised. We've managed to raise over £4,000 from single vehicle donations in the past."
If you have an unwanted car that you would like to donate to Children in Need, please contact the Giveacar team on 02077364242 or online at www.giveacar.co.uk to arrange a free collection.

October 30, 2013