Win tickets for the London leg of the Letz Zep World Tour
Related links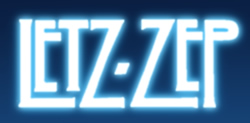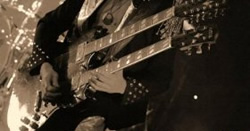 TICKET OFFER
To be in with a chance to WIN one of 3 pairs of tickets to this concert, simply answer the question below.
Question: Who is the front man of Led Zeppelin?
Email your answer to stuart.webb@neighbournet.com

Competition closes at noon 5th March 2012. Entrants must be registered on one of the Neighbour Net sites.
Participate
Sign up for our free weekly newsletters
BrentfordTW8.com
ChiswickW4.com
HammersmithToday.co.uk

Two key members of the infamous Letz Zep return home. Vocalist Billy Kulke, a Chiswick resident for 10 years and now firmly rooted in Brentford and drummer Benjy Reid of Hammersmith say, "after five weeks successfully touring Spain and France, including a sell out show at L'Olympia, Paris, it's great to be back in the UK"
If you're a Zeppelin music lover put the 8th March in your diary. Better still we have three pairs of tickets for our lucky readers to win.
Letz Zep are critically acclaimed as the leading tribute to the music of Led Zeppelin, and Baby they aint foolin'
2011 saw the band perform in twelve countries on four continents. The World Tour continues into 2012, starting with 12 dates in Spain, 9 in France, before moving to Benelux, Scandinavia and South America.
Making Letz Zep a truly global act.
Letz Zep are rated as The Most Popular and Top Rated, Led Zeppelin tribute act in the UK today, as rated by the authoritative Ticketmaster organisation
Even legendary Zep frontman Robert Plant commented it was like watching himself onstage. In an interview with Q Magazine he commented - "I walked in, I saw me"
The band perform their first London show in three year when they return to the UK at
Tutu's Bar
Thursday 8 March
KCLSU
Macadam Building, Surrey Street, London WC2R 2NS
Tickets £14
Phone 0208 560 3822
Doors 7.30pm
Band onstage 8.00m
Letz Zep is a band formed by talented, experienced and respected musicians who are all true Zep fans with a strong musical pedigree.
Its members have toured with artists such as Ozzy Osbourne, Roger Daltrey, Debbie Bonham, Steve Hackett, Dr Feelgood and Uriah Heep – to name but a few.
All four members possess the considerable musical ability required to produce a completely convincing recreation of Led Zeppelin in their prime, complete with the "tight but loose" raw excitement which was the trademark of a Led Zeppelin concert.
http://www.youtube.com/watch?v=M2t51T_4YJI
February 28, 2012