A detached seven-bedroom house in The Butts in Brentford has broken records for the area and tempted a Chiswick resident to move away from W4. The house was sold for over £3 million by Winkworth.
The Queen Anne detached house in the conservation area is over 5,500 square feet and has a beautifully stocked walled garden and an architect-designed indoor pool suite. The sale price of nearly £3.3 million for the property makes its a record price for the Brentford area.
Alastair Hilton of Winkworth commented: "It's always a very tricky job to persuade the people of Chiswick to move out of Chiswick, especially when they live in such a lovely house. But, every now and then, something truly special comes onto the market that tempts them away.
"The Butts is often described as a gem in the heart of Brentford and this property really is something special and hard to match anywhere in London. Our Chiswick buyer is so excited to be the new custodian of this fine home and nothing else would have tempted her away from Chiswick".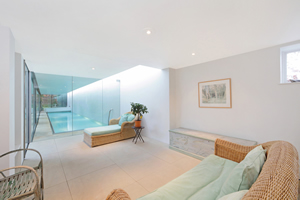 The vendor of the house lived here for thirty-two years and is now downsizing.