Following objections to a Hounslow Council compulsory purchase order
A public inquiry over Brentford FC's new stadium is to be held in the autumn, following an objection to a compulsory purchase order (CPO).
It is understood that First Industrial, which owns the last piece of ground needed for the new football grounds, has objected to the CPO from Hounslow Council.
Planning permission for the new 20,000 seat stadium for Brentford Football Club, in Lionel Road, along with a large enabling development of nearly 1,000 homes, has already been approved. A development agreement has also been signed with Willmott Dixon builders.
A public inquiry over the CPO appeal is likely to be held this September, with September 8th as a provisional date. The inquiry is expected to last over a week.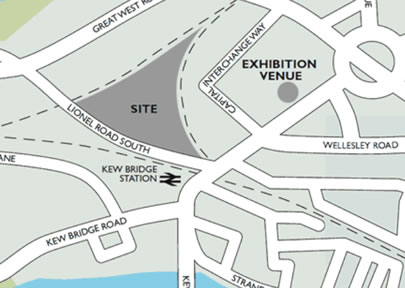 Letters have been sent to the parties involved from the Planning Inspectorate, stating that an inquiry could be held over a possible eight-day period in September.
The club had planned for work to begin on the new stadium site by the end of this year.
Brentford Football Club received detailed planning consent for this new community stadium in June 2014.
Outline planning consent was also granted for an 'enabling development' of up to 910 new homes, 1,200 sqm of retail and a new 160 bed hotel alongside public and private amenity space on the land surrounding stadium site.
Prime Place of Wilmott Dixon are now preparing a reserved matters planning application which will detail how these elements of the site are to be developed.
There will be a public exhibition to get feedback on the plans on 15 & 16 May.
Members of the team will also be available to explain the proposals and answer any questions you may have.
Dates: Friday 15 May 3pm - 7.30pm
Saturday 16 May 9.30am - 1pm
Venue: Brentford Boating Arch, Unit 5, Kew Bridge Arches, Strand-On-The-Green, W4 3NG
May 7, 2015