In Blondin Park between noon and 6
Related Links
Participate
Comment on this story on the forum
With just days to go to the 10th Brentford Festival, we are reminded that this community lead event remains FREE. This has only been possible because of the generous support of our sponsors and the tireless energy of just a few people living within Brentford and Ealing who volunteer their time for the benefit of their community.
Local band THE GREAT WEST GROOVE are going to put the show on the road by performing at the BREWERY TAP, 47 Catherine Wheel Road, Brentford TW8 8BD on behalf of the festival on Saturday night and then on the Sunday the timetable for the music has been set.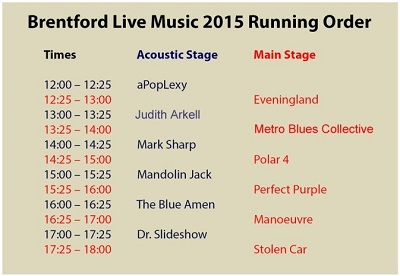 Leave your car at home and arrive in style on a Red Routemaster bus from various bus stops within Brentford, Hanwell and West Ealing. Download the timetable and route map (pdf).
There will be a display of vintage vehicles on the day alongside the popular fairground attractions. Over 80 stalls will be selling their wares and services representing local charities, businesses and of course no event can take place without its refreshment and food areas. Come along and have a cocktail whilst listening to the live bands. There will be pony rides, a petting farm and not to be forgotten, the dog show. Registration takes place at 12 noon. Worth a visit before we all hibernate for the winter!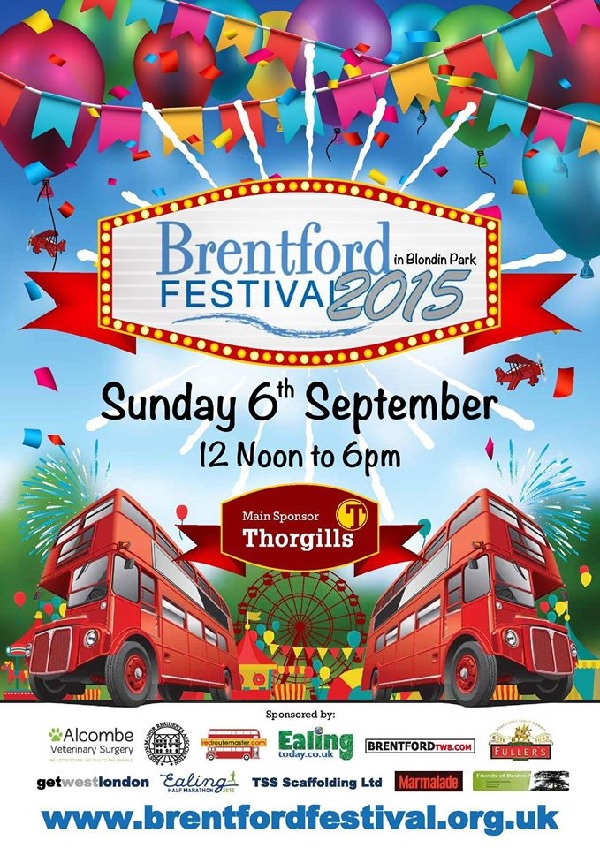 September 1, 2015