On its annual visit to England to find out what "real" football is like
Urawa East High School is to play the Brentford Development squad on 1st April. Nothing unusual about school playing Brentford except for the fact that Urawa School is near Tokyo.Tokyo, Japan.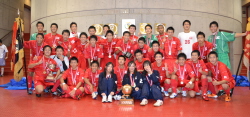 About 20 young men in their first year of football are visiting England for a 10 day football tour with one match per day. The highlight of this is naturally playing Brentford's Under 16s on the 1st April at the Development Ground, with a 3pm kick off. It's free so come along and watch
Urawa East High School has quite a strong soccer team with 9 coaches/teachers training the boys every day except Monday. There are 3 teams, the 1st team, 2nd team and youth team (in their first year).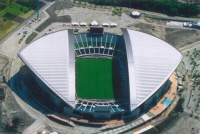 They train either on their own school pitch or at Saitama Stadium. (pictured, used in the 2002 World Cup, venue with 63,000 capacity)
Every year in March, about 30 boys aged 16 and under, visit Manchester for a training tour and on their return to Tokyo, will have a friendly match with a club close to London.
In 2011 Urawa East High School played Reading U16/15 winning 1-0.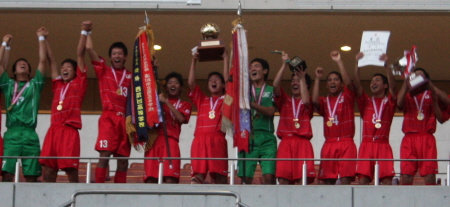 This year, after becoming the High School Champions of Saitama Prefecture, URAWA EAST High School went on to reach the finals of the annual Japanese National High School Soccer tournament, for 17 and 18 year olds (about 4,800 High Schools participated in this tournament from all over Japan). Urawa East High School has reached the last 16 teams in the tournament with the final taking place in January 2012.
In the past, Urawa East High School has produced several national players. One High School student, Eiji Kawashima, is now Japan's international goalkeeper and plays for the Belgian League side, Lierse S.K. So far, 6 students have gone on to play in Japan's J-League.
The cost of the club is maintained by local prefecture education department and some PTA except the tour cost which has been borne by parents.
Most of graduates go onto universities and play in their universities league. In Japan, 50% of the J-League players are university graduates.
The boys aged 15/16years aim to be a top players by the time they reach the age of 17/18. Before that however they need the experience of overseas football. In Japan it's called the 'Football Education Tour of England'. That's why the boys want to visit England, to savour real football, culture and experience.
March 12, 2012