Baskin Robbins, the world's largest chain of ice cream stores and home of 31 flavours has opened in Chiswick, and you're all invited to the grand opening on 6th October.
They'll be special offers and free ice creams between 1pm & 4pm with a DJ playing all the latest hits.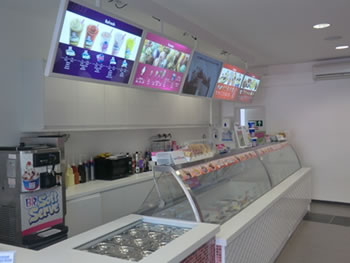 Burt Baskin and Irv Robbins began making ice cream in 1945. Their mission was to create delicious ice cream concoctions with loads of ingredients and fanciful names. Now Ash and his team have brought it to Chiswick and it's all very exciting. As well as the 31 flavours they've got Soft Serve ice cream with your own choice of topping, fabulous and indulgent ice cream cakes and sundaes – classic or create your own. Drinks are just as much fun with shakes that can be created in all 31 flavours, a cappuccino blast (real ice cream, real coffee, real cool), fruit blasts, fruit smoothies, fruit creams as well.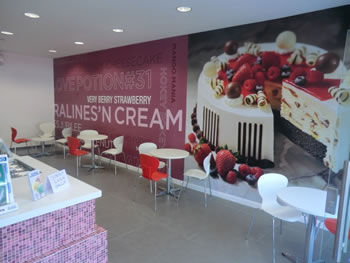 The shop is open from 11am until 11pm every day except Christmas Day so you never need to go without your ice cream fix.
September 21, 2012