Oliver's Wholefood Store Summer Festival is taking place on Thursday 18th June between 6 and 8 pm.
We'd love you to join us for a glass of organic chilled white wine or elderflower cordial at our summer food festival. We have over 20 small many local and organic independent companies coming who make healthy and delicious food
Morning Glory!
Start your day with a Smoothie sensation. Find out how to make a Hemp protein smoothie with a good oil boost. Taste our Gorgeous Granolas mixed in St Margaret's.
Easy tasty super healthy lunch ideas
Fat salads Soda bread gluten free toast with Raw turmeric & beetroot humous
High protein ancient grain gluten free crisps and crackers and more..
Every day divine dinners
Pasture fed omega 3 rich divine organic chickenSizzling hot vegetarian sausages
Freshest seasonal organic produce Raw pasture fed goats sheep and cows cheeses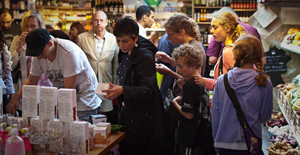 Plus! Treats!
Raw chocolate – bars &truffles & deserts Superfood icecreams Vanilla & Baobab, Salt Caramel & Lucuma, Chocolate & Spirulina Summer berries and more..
Coconut Crazy? Come and sample our coconut ice-cream, water, yogurts and kefirs Become a terroir-ist - Savour our Organic and Biodynamic wines find out what do drink this summer.
We source from ethical independent growers and producers who make their goods on a human scale, not compromising on the raw ingredients, method, or the time it takes to make their products properly, which is sometimes very very slowly. The food is tastier, and we believe, so much better for you.
It's also better for all those involved getting the food from their fields to your fork.
local organic super healthy tasty
5 Station Approach Kew Village TW9 3QB 0208 948 3990 by Kew Gardens tube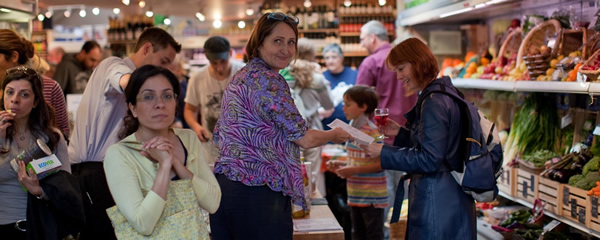 Advertisement