Winkworth offering unique house for sale in conservation area
A new high price for a property in the TW8 area looks to be set with Winkworth estate agents offering a rare opportunity to acquire a house in The Butts.
Homes in the conservation area don't often come to the market and this Queen Anne, detached house of over 5500 square feet is exceptional even by the standards of the area.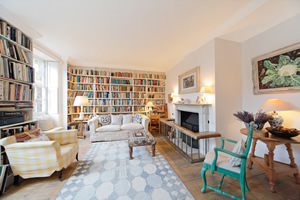 The offer price of £3,450,000 would make it Brentford's highest value residential property. New records have been set regularly over the last couple of years in the area, but higher prices have generally been paid for luxury flats in waterside developments. Thirteen of the top twenty prices ever paid in the area have been for units in the Kew Bridge development (see table below).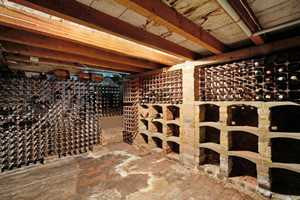 The Butts has a number of very desirable family homes and there is a real sense of community. Once people move here, they rarely leave. This vendor has lived here for thirty-two years and is only selling now in order to downsize.
The seven bedroom home has a beautifully stocked, walled garden which is already one of the most desired features amongst buyers. The current vendor also had an architect in to design a indoor pool suite which, unlike so many, has been very well thought out and implemented.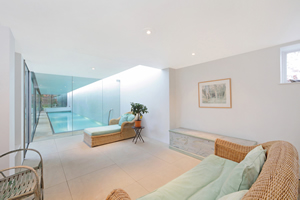 A spokesperson for Winkworth's said, "Brentford is seeing enormous investment at the moment, with a number of new riverside developments and I predict that this area will see substantial price increases over the next five years, with the influx of affluent buyers.
"Anyone looking for a substantial, detached home in London would be advised to arrange a viewing soon. Who knows how many more years it will be until the next property becomes available in The Butts."
A list of properties sold in the Brentford area will appear in a forthcoming edition of the BrentfordTW8.com newsletter.
Top Twenty Most Expensive Homes in Brentford

Deed date
Address
Price (£)
31/05/2013
Apartment 138, 8 Kew Bridge Road, TW8 0FG

2,392,612

01/08/2013
Apartment 143, 8 Kew Bridge Road, TW8 0FG

2,365,000

16/04/2013
Apartment 141, 8 Kew Bridge Road, TW8 0FG

2,000,000

26/04/2013
Apartment 147, 8 Kew Bridge Road, TW8 0FG

1,920,000

31/05/2013
Apartment 140, 8 Kew Bridge Road, TW8 0FG

1,411,408

14/09/2007
7 The Butts, TW8 8BJ

1,299,635

18/03/2013
Apartment 127, 8 Kew Bridge Road, TW8 0FG

1,280,000

01/08/2012
5 The Butts, TW8 8BJ

1,250,000

04/06/2010
Flat 56, Regatta Point, 38 Kew Bridge Road, TW8 0EB

1,200,000

26/04/2013
Apartment 103, 8 Kew Bridge Road, TW8 0FG

1,120,000

10/04/2013
Apartment 125, 8 Kew Bridge Road, TW8 0FG

1,110,000

21/04/2013
19 Market Place, Brentford TW8 8EG

1,000,000

25/03/2013
Apartment 135, 8 Kew Bridge Road, TW8 0FG

1,000,000

08/06/2012
Apartment 120, 8 Kew Bridge Road, TW8 0FG

999,950

24/01/2013
Apartment 54, 8 Kew Bridge Road, TW8 0FD

992,500

09/04/2010
26 The Butts, TW8 8BL

985,000

17/07/2007
Flat 54, Rivers House, Aitman Drive, Kew Bridge Road, TW8 0ES

985,000

20/07/2012
13 The Butts, TW8 8BJ

950,000

09/04/2013
Apartment 27, 8 Kew Bridge Road, TW8 0FD

950,000

20/04/2012
Apartment 69, 8 Kew Bridge Road, TW8 0FD

950,000

28/02/2007
46 Holland Gardens, TW8 0BE

950,000
January 24, 2014