Combined with a new long-term lease agreement

a nationwide supplier of professional serviced offices, is delighted to announce a full refurbishment of its Brentford business centre combined with a new long-term lease agreement.
operates flexible, fully serviced workspace over two floors at The Mille, a prominent office building at 1000 Great West Road in Brentford, West London. Having secured a new 10-year lease with building landlord McKay Securities, the space is being completely refurbished to the tune of £1.3 million. UBC have recently completed the first phase of their refit, including the introduction of bespoke coworking space.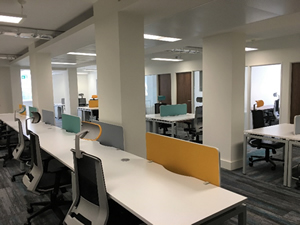 The next phase will commence imminently and is due for completion at the end of the summer
The newly completed Floor 1 has already welcomed its first occupiers and UBC is officially launching the space on 16th May. The event will be attended by local businesses making it an excellent opportunity for informal business networking. Stephen Fry of the Hounslow Chamber of Commerce will be speaking at the event and there will be a celebrity guest appearance from David Brent by Tim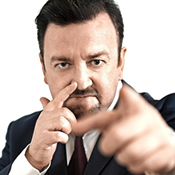 Free tickets are available for the launch party by registering online

The renovation will transform UBC's existing business centre at The Mille, which it has operated at a high occupancy level since 2012, into a high quality, contemporary business environment with beautifully designed private offices, collaborative workspace and market-leading IT connectivity with managed wifi.

Research studies such as Cushman & Wakefield's coworking report (January 2018) show that demand for UK flexible workspace is continuing to grow in regional areas. Outlying London areas and Greater London boroughs, such as Hounslow, offer a prime opportunity for business owners to reduce the soaring cost of city centre workspace and attract talent through shorter and more affordable commutes.

UBC's investment in The Mille reflects its commitment to this thriving region. The renovation will produce a high-quality business centre with professional on-site management support that caters to the diverse workspace needs of today's entrepreneurial community.

Upon completion in August 2018, The Mille will provide:

• 233 workstations over 16,624 sq ft on the first and second floors
• Bespoke co-working environment
• Private serviced offices ranging in size from 2 - 12 workstations
• Meeting room space for up to 30 people
• Giga bit connectivity and managed Wi-Fi networks
• Phone booths for private calls
• Fresh, contemporary design incorporating break out space on each floor
• Brand new furniture for offices, meeting rooms and lounge areas

UBCUK managing director Richard Johnson said: "We are delighted to have secured a long-term lease at The Mille for a further ten-year term. This commitment represents a significant investment to UBC and the building is an important part of the UBC serviced office portfolio.

"Our Brentford flexible workspace offering has always been in demand, but recent improvements in the building have certainly helped raise our profile here and we are very much looking forward to delivering our brand new premium quality space."

The Mille is located in a highly prominent position on the south side of the elevated section of the M4 motorway, along Brentford's 'Golden Mile'. It is adjacent to the GlaxoSmithKline headquarters and is opposite the University of West London.

UBCUK has been providing flexible serviced offices to small businesses, independent professionals and corporate teams since 2007.

For more information about UBC's Serviced offices Call 0800 169 9822

Or visit their website www.ubcuk.com

Advertisement
May 1, 2018