CAMRA pub with good food and good beer. And chocolate.
Related Links

Pubs in Brentford

128 High Street
Brentford TW8 8EW

Tel: 020 8560 4570
Locate on map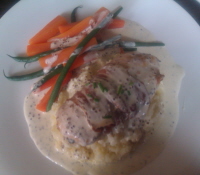 Chicken breast stuffed with black pudding, wrapped in bacon with mash, veg and a cream and white wine sauce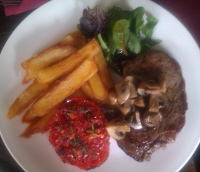 Rib-eye steak with mushrooms, grilled tomatoes and homemade chips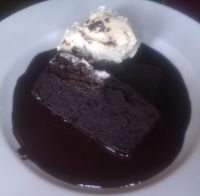 Chocolate Massacre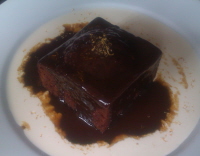 Sticky toffee pudding
Participate
Sign up for our free newsletter

Comment on this story on the

I first have to make clear that the Magpie and Crown is my favourite pub in Brentford (I do also have a local). I shall try and make it clear why it's my favourite but wish to declare my bias.

Tam Burns (pictured) took over the Magpie a couple of years ago after interim management followed the departure of Steve Bolton and the Magpie has settled down nicely under its new regime.



Firstly there are real ales kept perfectly: an ever changing line of ales with regulars like Grandstand and Marble making frequent appearances as well as the occasional fruit or chocolate beer. Then there's a real cider and a perry on which I can't comment since I don't drink them but they seem to go down well. These are all listed on the beer board below, with brief tasting notes and prices (ranging from £3.20 upwards) There's a good line up of pilsners and wheat beers available as well as Fosters for those who want to go there.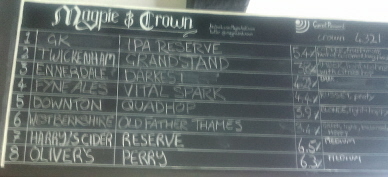 If this is all too overwhelming you can tell the staff what your tastes are in beer and they'll offer you a taster of the beers until you find a match. I always try and taste all the beers on offer, especially the ones I'm unfamiliar with (it's a hard job, etc. etc.)

There are also 5 Belgian beers on draught, going up to 8%, with a range of tastes and colours. Furthermore, there is an extensive collection of bottled beers available, British, Belgian and German, possibly with a few random others thrown in. There is a beer guide that describes them all so you can have a read through and see which beer might tickle your palate.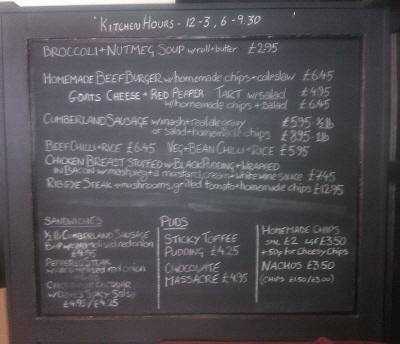 The kitchen was closed and completely rebuilt after Tam moved in and there is now a menu with a small range of what you might call superior traditional pub grub. The pie may be beef cooked in red wine, or it might be chicken in Hoegarden or chicken in Kriek. You get the idea. The food is all home-cooked with recipes developed by family and staff alike. Chips, available both fat and thin are seasoned by hand.

On this particular visit (I have gone through the entire menu, more than once), I had chicken breast, wrapped round black pudding, in a bacon blanket with a slightly mustardy sauce. I've never had that combination of chicken and black pudding before and it works very well. The vegetables are also crisp, cooked just right. My faithful dining companion had rib-eye steak that was lightly peppered with very crunchy chips and a properly grilled tomato.

She had chocolate pudding. I would have, but there was only one left so I had sticky toffee pudding. Back to the chocolate pudding. It's light, moist and tastes of chocolate. Chocolatey chocolate that melts in the chocolately mouth with chocolate sauce poured all over. It tastes of chocolate. Sticky toffee pudding was quite nice too.

So there you go. Real ale, a CAMRA pub that was runner-up in the South-West region last year for best pub, pleasant staff who will help you learn about beer and enjoyable company, excellent food at cheap prices, a good choice of CDs and a late licence at the weekend. Don't know why I like it really.
Kath Richardson
May 30, 2012