Pub on High Street closes its doors but hopes remain it will reopen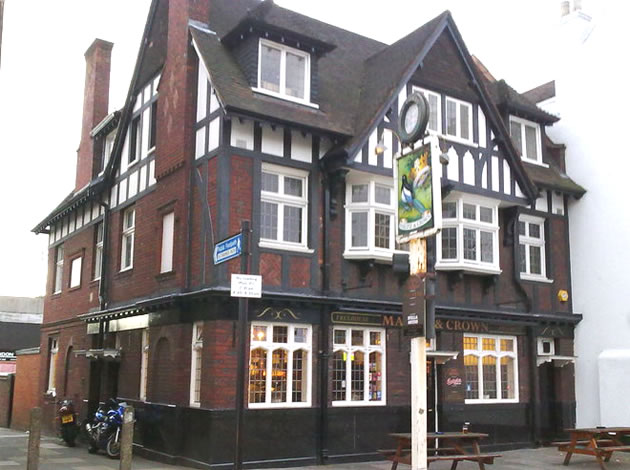 The Magpie and Crown pub on Brentford High Street is currently closed. It stopped serving on the 24 March and it is understood that the landlady Tamar Burns is moving to take over two pubs in Manchester.
The freeholders have reportedly been trying to sell the site for some time as its operations have been hampered by part of the surrounding area being taken over by Ballymore as part of the compulsory purchase order for their development. This has meant that the site no longer had access at the rear and deliveries needed to be made at the front.
The popular pub was a favourite with real ale enthusiasts because of its wide range of beers.
There have been a number of unconfirmed reports about what the future holds for the pub including an imminent reopening under a new leaseholder and the pub remaining closed until construction work on the Ballymore site has ended.
It is believed that the Wellington Pub Company are the freeholders and we contacted their owners, Criterion Asset Management for a comment and await a response.
March 29, 2019