As it continues moving towards Foundation Trust Status


Lynne Weedall, Group HR and Strategy Director of Carphone Warehouse, is to join West London Mental Health NHS Trust as a new non-executive director (NED) on 1 December 2011.
Lynne's varied background means she brings rich experience to the Board team along with her HR credentials. Her expertise in change management, new business development and strategy will be invaluable to the Trust as it makes progress toward becoming a Foundation Trust (FT) and being more accountable to patients and carers, its community and commissioners.
"Lynne's success in a company with high numbers of customer contacts spread across a wide geography and a large and diverse staff group are of great benefit to us as we continue to improve our services," said Nigel McCorkell, Trust Chairman.
"As well as working for some of the UK's most successful companies like Tesco and Waitrose, in her current role she's focused on engaging and developing 15,000 employees across 2,500 locations to create a truly service-oriented culture."
Other relevant experience includes two years as HR Director at Bupa Hospitals where Lynne partnered with NHS organisations. Her understanding of how such opportunities work best will help the Trust improve collaboration with private and third sector organisations to develop services and better meet patient needs.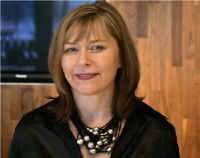 Lynne said: "I hope to bring my experience of managing large scale, complex projects that involve winning the hearts and minds of staff, to the Trust for the benefit of patients. It's staff commitment and energy that makes the difference in high quality services, and I'm really looking forward to working with the Trust's team to help maximise this!'
Lynne is also a member of the Opportunity Now Board, a government funded diversity campaign aimed at maximising opportunities for women to contribute and develop their talent in the workplace, an issue particularly dear to her heart.
Nigel McCorkell added: "We're pleased to have added Lynne to our strong new Board team as we continue to move forward with our ambitious plans to become an excellent mental healthcare provider."
November 17, 2011