Keep an eye on the swans' progress as they clean themselves
Last week Kitty Tessler found these oil-covered swans in the canal by the Holiday Inn.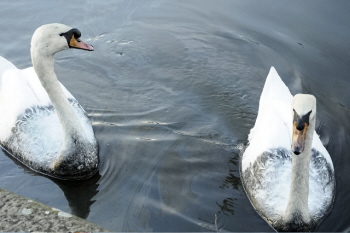 The RSPCA referred Kitty to the Shepperton Swan Sanctuary who said that in most cases the swans could clean themselves of oil but they would have a look at these swans.
The emergency number for Shepperton Swan Sanctuary is 01932 240790.
December 5, 2012