Will perform in front of the Queen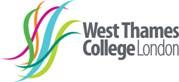 West Thames College HND Dance student Harry Parr is heading for stardom after performing in The Freedom Games, a drama production celebrating the 800 year anniversary of the signing of Magna Carta at Runnymede.
The Freedom Games, a community opera, explores the values of Magna Carta through the lives of a Surrey based family fighting to win back their freedom. Harry was a dancer within the theatre production.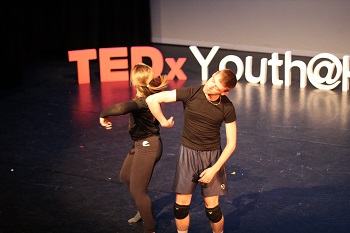 Harry, raised in Southampton, recalls his first memory of dancing at the age of 5, and didn't take his interest further until he saw London based dance collective Ballet Boyz perform at his local school. "This was when I decided dance was for me, so I signed up to a local dance club to do contemporary dance".
He promptly joined Hampshire Youth Dance Company and it wasn't long before his talents were noticed; being scouted for Lila Dance company and performing on their premier tour.
Upon turning down a number of offers including The Urdang Academy Harry progressed to studying at West Thames College, where he is completing his Higher National Diploma for Dance. He recently choreographed a dance act for a TEDx speakers competition held at the West Thames, and continues to be sought after for music videos and dance films.
Harry has recently been accepted into the Northern Contemporary Dance School and later this year will perform in front of the Queen for a performance scheduled to be televised worldwide. "I'm not sure what the future holds… I wouldn't mind dancing to one of Chris Browns music videos" says Harry. "I'm striving to go even further and I'll see where it takes me."
West Thames College are hosting their annual Creative Arts Festival at their Isleworth campus from the 1st to the 19th June, where students will showcase their creativity in the form of Dance, Performing Arts, Music, Hair and Beauty. For more information or to book a free ticket visit Creative Arts Festival/ .
June 10, 2015