West Thames College apprentice lands job at multi-million pound Sky project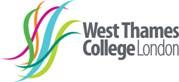 Liam Ryan, 17, from Feltham and studying Carpentry at West Thames College, impressed Sky and AJ Morrisroe with his work ethic when interviewed for an apprenticeship position for the new Sky building Phase 2 development. He now works for specialist contractor AJ Morrisroe & Sons Ltd as an apprentice working in the groundwork and reinforced concrete frame industry for the new multi-million pound Sky campus in Osterley.
Liam tells how he got the job; "There was an event called Aspire that Mace, who work with Morrisroe, attended at West Thames College. Soon after, I heard through my class they wanted an apprentice and my teacher put me forward. A week later, I went for the interview and to my surprise I received a call saying I had got the job!"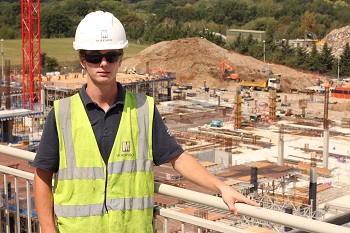 Liam says "My ambition is to become a Foreman; they call them 'black hats'. I want to stay here and see how far I can get".
Hakim Nazerali, Senior HSEQ Manager for Morrisroe added "Liam is a quick learner. He is meticulous in the work he does and ensures he does it safely. In time, I can see him becoming a carpenter foreman, and eventually a construction manager. If the apprentices are prepared to put the hard work in, and are prepared to learn, they will go far".
John Nicholson, Programme Director at Sky said "The Sky Campus Masterplan Development team fully support the West Thames College apprenticeship scheme. We collectively believe in providing opportunities for local young people in an exciting & dynamic environment. The design & construction of leading edge office, studio & training facilities by Sky, as well as extensive landscaping to the whole campus, is unprecedented in the UK & we couldn't think of a better opportunity for young people to obtain first class experience of how inspiring careers in construction can be"
Liam's new employer A J Morrisroe & Sons Ltd carry out multimillion pound projects for Mace, Lend Lease, the Berkeley Group and Skanska. Previous high profile projects have included the London Aquatic Centre for the Olympics, Birmingham Library and Elephant & Castle regeneration.
West Thames College work with a number of local employers and have over 50 apprenticeship vacancies on their website.
For more information visit www.west-thames.ac.uk.
August 14, 2014