Music Students Host Fundraiser for Local Charity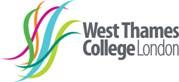 A class of BTEC music students from West Thames College hosted a charity talent show on 21 May to raise money for Shooting Star Children's Hospice. 'The Sound of Survival' saw 10 acts take to the stage to battle it out to be named the winner. Singing duo Breah Cooper, 17 and Desire Marianne, 23 scooped first place after impressing the judges with their performance.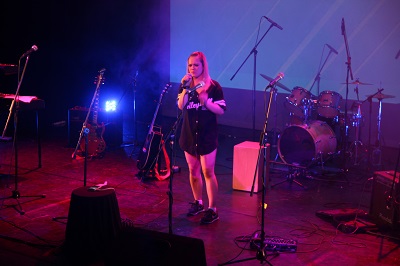 Phoebe Harris performs at Sound of Survival
David Lyons from the Shooting Star Children's Hospice opened The Sound of Survival and praised the students fundraising efforts and the support they have shown the charity.
Megan Price who organised the event along with her classmates has a personal connection with the charity after they supported her younger sister who sadly passed away. She commented, "I was really pleased with how it turned out. I wasn't expecting so many people! My family have continued to donate money to the charity in my sister's name. It's great to be able to send them some more money."

The students are collecting final donations before sending the cash to the Shooting Star Children's Hospice next week.
May 29, 2014