Developing and training talented footballers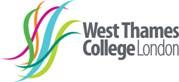 West Thames College in Isleworth has teamed up with Brentford FC to deliver an exciting new training programme from September 2014. The Brentford FC Elite Development Programme will see students receive professional level football coaching from the club. As well as practical training on the pitch, they'll also spend time at college learning the theory and gaining a qualification. The programme is open to male school leavers.

The promising footballers will play regular competitive matches, both at West Thames College and with Brentford FC Academy – the club's youth development programme which develops young players to join their professional team. "It's a fantastic opportunity" says Neil Harrowing, Curriculum Leader for Sports at West Thames College. "It's one of the only programmes where students can receive training from a professional football club."

The programme provides not only high quality education, but also a possible route into the club to play professionally. "It's a big opportunity for young people to develop their skills. If they can demonstrate they have the talent, Brentford FC is looking to sign players for their youth team," Neil explains. Whether the students make it as a professional footballer or not, successful completion of the programme will give students a valuable BTEC qualification which could lead to a place at university or employment as a coach or physiotherapist, for example, securing their future career long after they've hung up their boots.

Ose Aibangee, Brentford FC Academy Director, said: "We are very pleased we have agreed this partnership with West Thames College. We pride ourselves on finding talented footballers to join the Club at all ages. This is a chance for those who may not have been spotted when they were younger, or who have developed in their teens, to get in to the professional game. It also gives them a chance to continue their education at a very good college. At the Brentford Academy we want to develop players and people, this is another way we can do that. I am sure we will find a few diamonds and I look forward to seeing players from this course representing Brentford in the future."

Entry to the programme is through football trials which will take place during school holidays until August 2014. The first trial will be held on Wednesday 19 February. Interested young footballers can sign up for a trial via the college website: www.west-thames.ac.uk. Brentford FC will also be available to answer any questions about the programme at the college's open day on Tuesday 11 March, from 4-7pm at the Isleworth campus.

February 3, 2014