Live Lunchtime Performance for busy shoppers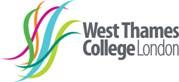 On 8 May, crowds of Hounslow shoppers in the Treaty Centre were treated to a two-hour live performance by a group of West Thames College music students during the busy lunch hour period.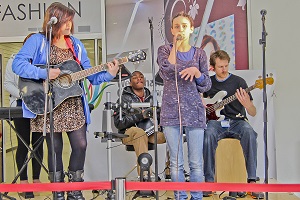 The students, who are studying BTEC Level 3 Music Performance, performed some well-known songs as well as some that they had penned themselves. The talented students had previously performed at Oxjam last October and followed it up with the launch of their own single Believe released on iTunes.
Music technology students got in on the act too, working as the technical team for the day – setting up all the equipment and operating the mixing desk.
Lecturer Toby Clark who organised the event said: "This is about giving students work-related experience – either as a performer (performing to the public in a commercial venue) or as a technician (setting up and operating the PA system and backline). We have been doing this sort of thing for a long time but it is now becoming a required element of vocational courses."
May 13, 2013