Minister for Culture impressed with the cultural hub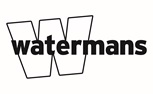 Watermans continues to look to relocate in order to support its future development plans, which see it playing an important role in the regeneration of Brentford town centre.

Watermans is working closely with the London Borough of Hounslow to explore two options with different developers: Ballymore, as part of the development of the South side of the High Street, and London Green who are looking to develop the Old Police Station site.

Both developers are including Watermans in their plans who are confident that the constructive discussions currently being held will lead to a suitable solution to Watermans' relocation.

Jan Lennox, Director of Watermans, said:
"Relocation to a new building is an important part of Watermans' future plans. Watermans is the major arts centre in West London, with a quarter of a million visitors a year. We provide a lively cultural programme for local residents and visitors to Brentford, which would be better located in the heart of the town centre and in a building with greater capacity. This will allow for future growth.

"It is encouraging that a second developer, London Green, is now involved in these discussions. It demonstrates the important part that Watermans has to play in the future of Brentford. We look forward to progressing these exciting discussions in partnership with the London Borough of Hounslow."
On a recent visit to Watermans, Ed Vaizey, Minister for Culture said "Watermans is a fantastic cultural hub in West London and I was really impressed with the work they have done to engage young people from the local community and get them more involved in the arts. Michael Takeo Magruder's 'Living Data' display was fascinating and I look forward to seeing this centre continue to go from strength to strength."
The Minister spent some time at the venue which comprises an independent cinema, theatre and leading new media arts gallery space. He met staff and toured the venue to see how arts and culture can play a positive role in the regeneration of the local borough of Hounslow, particularly Brentford.
March 23, 2015