Brentford folk like transport changes or at worst not bovvered
All of a sudden it's Christmas Eve. I had various plans for the next few days.. until a few days ago and now of course I'm planning on a Zoomy sort of Christmas like, I suppose, most of us. Well, at least it's a gorgeous sunny morning so it will be a pedally sort of day too I imagine.
Back to last Thursday, and we had the Lampton Business Plan presentations. We now essentially have three 'bits' – to use the technical term – of Lampton. The property side, the operations side (Recycle, GreenSpace and Coalo) and the new and distinct Leisure operation.
Property is busy developing Herrings Hall Close (the artist formerly known as Acton Lodge) and Two Bridges in Bedfont and coming round to a small development for a visitor centre for the London Wildlife Trust by Gunnersbury Triangle and a large one at New Road Feltham where they should be on site next year subject to permissions etc. Herrings Hall Close is emerging from behind the hoardings on London Road and should eventually look like this: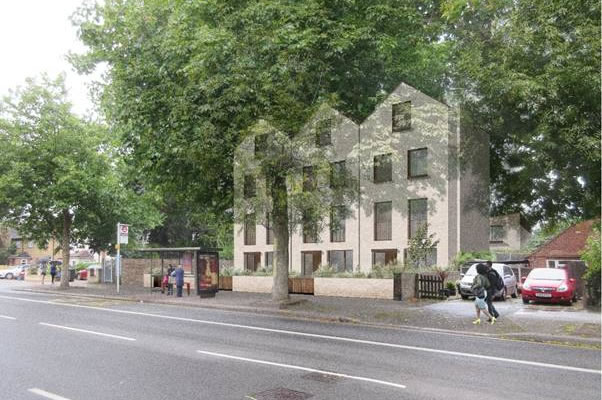 They are also planning to restart buying homes in the market to reduce the council's use of temporary accommodation as they successfully did last year.
The operations bit is running smoothly and delivering good quality, cost-effective services so over the coming years they will build on that, and start increasing the income they get from other clients than the council whilst working on a lot of ambitious improvements to service, community and cost.
The Leisure company, newly-established at a time of complete turmoil, will have to cope with Tier 4 and go completely on line for a while, whilst sorting out issues with the buildings in the background.
We have had a strong focus on the Lampton businesses and I believe we've made great progress in the last couple of years. Over the next couple of days I was involved in interviews for the non-exec company chairs who will lead the next phase of development and everything is looking really positive. This interviewing ate up large slices of Friday and Monday.
I write this thing every Thursday for your information, also for my own amusement and, I hope, for yours.
But sometimes I sit here on a Thursday, going through my diary and blathering on about this and that and the tedium and repetitiveness seizes me with a fit of the vapours and I think 'Blimey, if I'm so bored writing it, why on earth would anyone want to read it?'. Today was one such morning, and on a day when in normal times I'd be carousing and revelling, or more realistically doing last minute Christmas shopping. So I opened the door to my balcony and was greeted by a wondrous sight – bootiful (I'm getting in turkey mood) blue skies.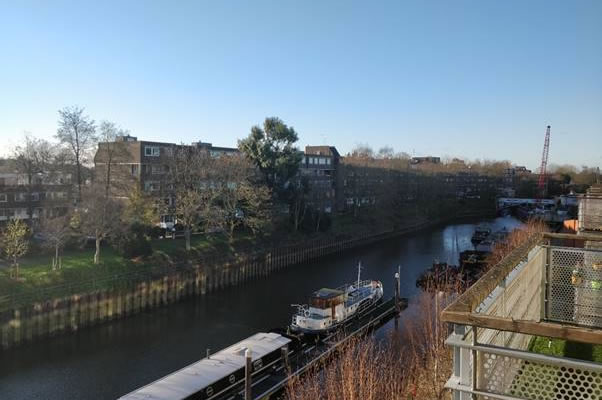 To the bicyclette, he cried, and wobbled orf to Hampton Court (traffic quite heavy, enormous queues for some of the shops in Twickers High Street, impossible to ride in most of the 'cycle lanes' – ie gutter areas delineated by white lines – due to lakes, meaning I have to mix it with the bigger children in their suits of armour aka motor vehicles). But no mishaps and I decided to come back via the towpath alongside Hampton Court. Possibly a mistake as the first half mile was absolutely jammed with people/dogs/toddlers on little bikes and giant lizards. OK, I lied about the giant lizards.
Yet more Lampton later on Monday but I managed a sneaky to our shiny new bike lane on Chiswick High Road which TfL had finally opened after suggesting it was delayed to January. A bit leafy on Monday and with a couple of puddles on Wednesday even after Hounslow Highways cleared the leaves with one of their ride-on Hoovers. Certain prominent Chiswick residents who wouldn't be able to tell a bike from a banana and have hitherto railed against the horribleness of cyclists have suddenly come over all caring and sharing and saying us poor lambs are at terrible risk. Frankly I'll take a battle with a puddle against a battle with a mobile cement mixer any day and in any case Hounslow Highways will be out shortly to sort the drains – haven't been able to access during construction.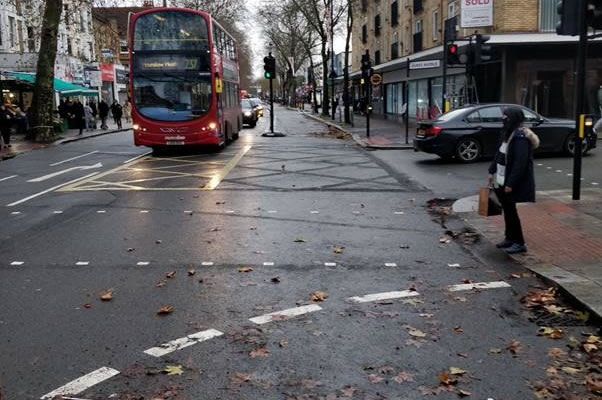 Oh, forgot to mention the consultation event about traffic changes in Brentford on Friday. Attended on Teams by The Melv and me, various traffic officers, 3 (I think) Brentford residents of whom two spoke, one strongly in favour of the changes, the other more neutral. Lurking silently other than a bit of carping in the chat were one Chiswick councillor, two Chiswick residents who are amongst the most energetic anti-everything campaigners and somebody called David (guest). I'm not a betting man (other than my long-standing lottery consortium) but if I was I'd put a few quid on this one being related to a councillor. But to be fair, I am not much of a judge or my lottery ticket would have got me away to live on Mustique or somewhere. Anyway, it confirmed my view that people in Brentford are happy with the changes or at worst not bovvered.
So things are winding down and the only other events I've had were an update on the proposed redevelopment of Charlton House etc (all seems to be going well but it gets put to a vote of residents early next year) and our fortnightly update on the traffic schemes. Not a lot to report, other than the schemes are largely now in and the interim reviews (like the Brentford one just mentioned) have commenced. There's an excellent explanation of the South Chiswick Scheme, the most extensive change, in this short video.
My energy this week has been on the bins. We have to mess about with schedules at Christmas to allow the teams to have the bank holidays off. It's particularly awkward this year because of the way the days fall so we have brought the collections forward a day in the pre-Christmas period. We notify people via bin-hangers and Hounslow Matters, website etc but the message doesn't get through consistently because either the notification doesn't arrive or it's ignored. So whilst most people take note, a minority are not aware – in some streets everybody – so I get quite a number of irate emails and phone calls and the crews – who are very stretched anyway and could really use a rest after battling more than normal domestic waste all through the pandemic – have to put in extra time and extra shifts to get things back on track. We get it in the neck for this but I'm told by somebody who lives in Winchester that the council have sent no calendar, have no comms on the website, have no bin hangers. We do at least try to help.
Well now, I looked out of the window and I think I heard sleigh bells and saw some flying reindeer so probably I should blog off and start a bit of light Christmassing.
It is highly unlikely I shall return on New Years Eve so you'll have to reheat this next week. On the other hand I could get very bored so you never know. Merry Christmas to all. Do please keep yourself and the rest of us safe and with a bit of luck we'll be back on meeting terms sometime in 2021.
Cllr Guy Lambert
December 30, 2020