Seeking the lesser spotted Mcdonalds litter picker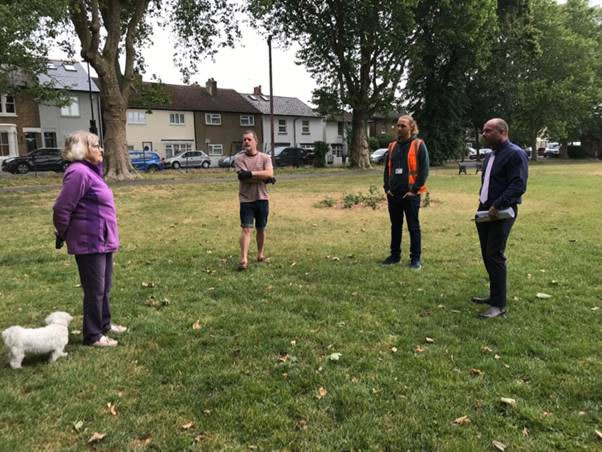 Greenspace Meeting in St John's Gardens in Isleworth
It turned out my anticipated FoodBox meetings had been rescheduled so I had a lazy Thursday evening, drying out from my Kew Bridge morning and girding my loins for a GreenSpace morning with Mayor Louki on Friday.
We meet in St John's Gardens in Isleworth – quite a large park that I was barely aware of – and proceed via Thornberry Park (which I hadn't realised was built over a former landfill site), Jersey Gardens and Wyke Green. A very pleasant way to spend a morning and a good way to get to know our new GreenSpace manager better and for him to get a sense of 4 of the many parks under his watch and the warped minds of the local councillors.
I got to see the caterpillars of Oak Processionary Moths for the first time. Not yet making a procession, but getting ready to. I tend to be too complacent about pests like this but a good friend of mine has been affected by the venomous spines which drift around in the air and has been seriously ill for many months.
It seems these moths only arrived here in 2005 but are now widespread around the South East, especially west London, and the guys tell me Osterley Park is a particular hot spot. A bit like another pest you may have heard of, the authorities have give up trying to eradicate this problem and are trying, not too successfully, to contain its spread.


In the afternoon I chat to the chair of Coalo, newly installed as a director of Lampton360 as well, and discuss various ideas to progress the work of each company and to improve synergy and coordination.
My calendar boldly states 'Lovebox' for Friday, Saturday and Sunday. Clearly that will not be happening, which will please some, and make my life quieter in more ways than one, but it is a big blow to the finances of Gunnersbury Park, which were not super-healthy in the first place. There's been a new controversy, because the people behind Secret Cinema had applied for a licence for an event on a radically reduced scale to take place in July and August. The debate was notionally about safety, which is obviously of general concern in these Corona days, but I was supportive in principle, assuming (big assumption) that COVID continues its retreat in the meantime. I felt that if safety concerns could be overcome it would be good to offer a cultural programme in the open air which would have reached up to 69,000 people and gone a small way towards plugging the hole in the park's finances. Anyway, I don't have to worry about controversy any more because Secret Cinema have withdrawn – I think they've decided it's not financially viable.
This week is Loneliness Awareness week and I start it with 'Coffee with Keir, and Dr Rosena Allin-Khan MP'. A Zoom webinar with various charities who worry about loneliness and its impact on mental health. Interesting and thought-provoking, and I wonder whether I should be doing more to reach Brentford residents who may be suffering from loneliness. It's particularly pertinent because I heard last week of a death locally which may have been suicide: when this happens it is not only a tragedy in itself but it also causes great traume amongst friends, relatives and neighbours. It's not easy to work out what to do – perhaps I could do my own Zoom coffee morning for local people (if anyone's interested!) but a lot of the lonely couldn't access Zoom and any physical meetings are challenging to say the least.
Talking of lonely people, in the evening we had a Labour group meeting on Microsoft Teams, a Q&A session compered by our group chair, Brentford resident Councillor Salman Shaheen. This was to keep everybody updated on our response to COVID, both from a public health perspective and in terms of the impact on the council itself and services going forward. There is not much in the way of good news about COVID, which is going to hit the borough particularly hard, but the council has responded very well so far and is ambitious plans and a determination to overcome the problems. We also have a decent financial reserve which means that we are not in danger of going bankrupt. Northamptonshire went under (technically, they issued a Section 114 notice) a couple of years ago and numerous councils have said they are in danger of following suit. At present, the government has cast doubt on whether it will keep to the promise they made to reimburse councils for the costs we all incur in providing additional services and the revenues we will all lose and if this persists. They did say in the commons last week that they would come up with a " comprehensive plan to ensure financial sustainability of councils this financial year". Let's hope they mean it, and that the plan is fair – I'm far from confident.
Meanwhile, I suppose we should be grateful to have McDonalds back in operation. No doubt their legendary litter picking operation, of which they boast so proudly, will also resume. I confess that, having lived round the corner from McDonalds these 10 years I have never once seen this in operation. I am considering asking my fellow councillor Corinna Smart, who is a keen twitcher, whether she can join me in constructing a hide so we can look out for the shy, lesser spotted McDonalds litter picker. From what I've seen so far, the level of gridlock round the Ealing Road/High Street junction has been only intermittent but if anybody knows otherwise (or spots one of those litter pickers) do let me know.
Tuesday morning it's our West London Waste call again. We agree to change the frequency to fortnightly as there's not much new to report these days.
In the evening, our cabinet COVID briefing. New cases remain quite low and we have had 18 COVID related deaths in care homes over the pandemic period, which is horrible, but relative to other boroughs and the rest of the country a very good outcome. Testing numbers are very low, with far more capacity available than is being used. The Test Track and Trace programme is going, with about ¾ of cases locally fully followed up. But there seem to be very few contacts identified, which leads our Public Health team to wonder if people are not telling the whole story to avoid people being asked to isolate.
We have also started participating in an antibody testing programme as part of a scientific research study: they are looking to understand to what extent people who have had the virus have developed antibodies, and how long the antibodies last, amongst other things.
On Wednesday I am invited to join a 'Joint Tasking' meeting. This is between our Hounslow-sponsored police team, estate enforcement, licensing, Hounslow Highways, CCTV team etc – in short, everyone who enforces against crime and ASB in the borough – to ensure we are working well together. I am particularly interested in ensuring we are doing all we can to use our new CCTV cameras to pick up fly tippers where we can. People remind me (I knew) that CCTV is far from a panacea but I'm reassured we have it on the agenda.
In the afternoon we have a session with the head of transport about our Streetspace initiative, which is moving forward apace. There is too much going on for me to list it here, but it includes road closures such as at Wellesley Road junction with the South circular, access only roads such as Green Dragon Lane, temporary cycle lanes and pavement widening and 'school streets' which restrict access to the streets around schools at the start and end of classes, to encourage people to walk or cycle to school. You are likely to see changes very soon in a street near you. Meanwhile, we'd like everybody to really think twice before getting their car out: our environment will be so much nicer if people limit their car use, and it will also help keep the roads free for the people who really need them.
We were supposed to have a Labour party Zoom event in the evening to talk about Black Lives Matters with the MP for Streatham, Bell Ribeiro-Addy, but the technology defeated our best intentions, as seems to happen from time to time in this brave new world of ours. Disappointing, especially as the football on offer to restart the Premier league season involved second-rate teams such as Manchester City and Arsenal. Quality resumes on Sunday evening.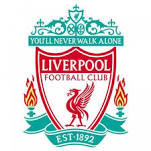 Or Saturday, if you prefer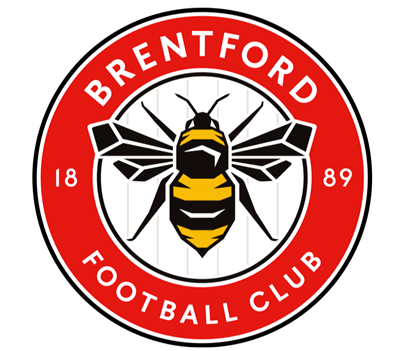 I was defeated by technology again this morning – this time it was Microsoft Lync web app, which was a new one on me – and we had to postpone my catch up with the chair of Lampton360.
Foodbox trustee meeting later, and Pegasus is snorting in his stable, eager for a canter…
Cllr Guy Lambert
June 18, 2020