Party time at Hounslow Civic Centre as CEO leaves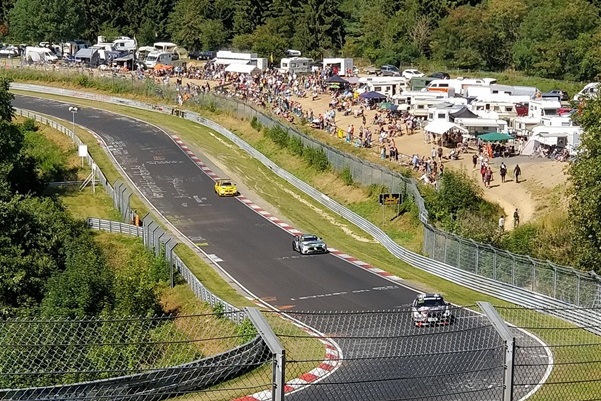 On Thursday afternoon it was off to Frankfurt in one of those British Airways planes designed for –ahem – normal sized people. Luckily the plane wasn't quite full so I had a spare seat to expand into. Because I was planning to do quite some mileage I had chosen a larger car – 'Volvo S60 or similar' and because I'm thrifty I'd booked through Holiday Autos. When I got there I looked for the desk but there wasn't one. I asked the man from Europcar and he said they used other rental cos- he checked and I wasn't on his list. He advised me to ask information. Information told me to go to the meeting place in the other terminal. I waited half an hour for a bus. Found the meeting place but there was nobody to meet. Went to their website in frustration and finally found out I should go to Budget. Waited half an hour in a queue. They said they had got me a Mercedes 4x4 but it was €50 extra per day. I said no thanks. OK then, A Fiat Tipo. That is not what I paid for. OK how about a Mercedes CLA. I had no idea what this was but turns out to be a C Class Merc that an elephant sat on. Jolly nice, but again designed for normal sized people. Next time, I'll pay £5 more and use Enterprise
Anyway, a fair smattering of Pils etc was consumed to wash down the schnitzels, and I made a foray to the Nurburgring where 100 Porsches, 90 BMWs, 50 VWs, 30 Renault Clios, 3 Ferraris, 2 Lamborghinis and a Mini were doing endurance battle racing over the legendary Nordschleife. It's quite a spectacle, and quite funny when the marshals put up 50kph limit signs and the snarling beasties crawl through.
Sunday evening it's back to reality but Monday was a nice meeting free day to catch up with emails until the evening, where I had my first gig as a trustee of the Watermans. They do a lot of things I wasn't really aware of and the centre itself provides a steady stream of income which helps them inspire involvement in the arts across the borough. Plans for their proposed move are still not finalised, in the way of these things and we're hoping to get that nailed down soon so plans can solidify.
Tuesday was another meeting free day – I thought – then I found out there was a walkabout taking place in Heston looking at a variety of street issues with the cops and enforcement teams. I have trouble keeping up, what with all my happy snaps of dodgy crossovers, pavement parking, fallen Hounslow Highways barriers etc etc. Just behind Heston's splendid new Leisure Centre there's a depressing sight of discarded drug paraphernalia at the entrance to the park. We really need more local coppers to deter these issues, which the council really is not equipped to tackle. All we can do is clear up afterwards and everybody knows that even our resources to clear up are more than stretched.

Wednesday we had a theoretical meeting of trustees at Hounslow Community Foodbox but as it turned out one has resigned, two were away, one was stuck on the M25 and one got the time wrong, so only two of us were present. Not quorate, so an informal chat. One of the local residents who keeps a weather eye on the premises and waters the kitchen garden came in with an impressive hose, to be stored the winter. I asked him did he not anticipate eight weeks of uninterrupted sunshine. He said he did not. No faith. A young woman came in to pick up her food parcel. She had been out of work due to illness and had just had her first shift back at work so she refused most of the food parcel. She said she would get paid on Friday, and didn't need it, so she'd rather leave it for those with a greater need. So wrong that people have to rely on food banks, but a perfect illustration that the clients are not scroungers and ne'er-do-wells, as some allege.
Later on it's PARTY TIME in the Civic Centre. We say goodbye to our Chief Executive, Mary Harpley, though naturally she's not leaving until next Friday to go and head up the GLA. Steve Curran asks her who will be signing off her holiday requests, but she says she doesn't know. A decent turnout of councillors and staff: by general agreement Mary has done an excellent job in the very difficult circumstances of the time she has been here and I'm sure she'll do a sterling job for Sadiq.

After that a meeting about housing and our very challenging targets. How to obtain houses and flats via Lampton360 or via our own building programme. More ideas, which we'll need to develop.

That fits nicely with my activity for Thursday morning, which is a tour of the sites Lampton is looking to develop with their COO. Interesting stuff, which throws up one or two new ideas.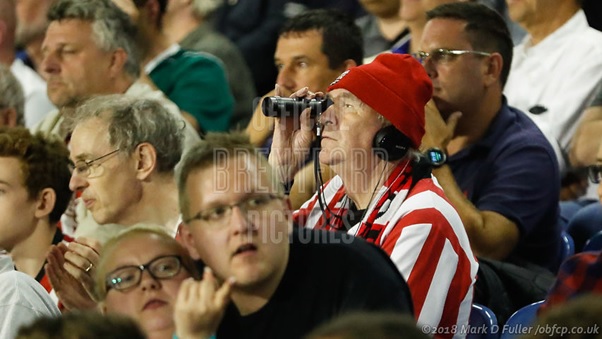 Photo © Mark Fuller at obfcp.co.uk

Finally, something for the ladies. Our Marvellous Melvinator made the official Brentford pictures for the recent away match at Sarfend 2 Bees 4.
Councillor Guy Lambert
August 24, 2018