A budget gap of over £27 million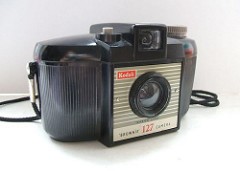 This blog is like my first camera, which was a Brownie 127 (this is number 127 in the series). Pretty cool it was too – remember anybody?
Where would we be without a touch of nostalgia?
Friday morning I was up at Vale Court, where the A4 meets Ealing Road. There have been repeated problems with rubbish collections here, mainly because the developer decided to develop the plot in 2 slices and the rubbish collection arrangement in the planning permission needs both slices to be built. There is a solution but between the collectors and the people who put the bins out there seems to be repeated missed communication. We have an excellent officer who helps out locally with such issues so hopefully this can now be resolved for good and all.
In the afternoon, doorknocking with Corinna Smart, the even more formerly worshipful candidate (she was a real Mayor, not just a Deputy) to replace the formerly worshipful Myra as a Brentford councillor. We do the East Side of Ealing Road and the labyrinth known as Burford Road. Nice day, nice people, good reception, fair amount of casework.
On Saturday morning I have surgery up at Clayponds. All quiet until a call from The Melvinator. His surgery is just finishing when a couple of people turn up with a housing problem, so he sends them up to me. Housing problems are usually very difficult and this is no exception, just hoping I can help find an answer. In the evening we have a candidates' briefing at the Labour office, where I have to sign various portions of my life away and am bound over to keep the peace. I will have to persuade 20 people to nominate me, apparently, and since you ask I am not permitted to offer any bribes.
On Sunday, Corinna and I are out again, this time with Myra as well, and we sample the delights of Distillery Walk. Doing the walks is a bit gruelling (as I have probably mentioned about 50 times before) so it's a pleasure to get Distillery, the big daddy of them all, done and dusted (for now anyway).
Not too much on Monday until the evening, where we update our campaign plans at the Labour office, and continue to make improvements to the world in the Express Tavern. I realise what a novice I am in these matters when I talk with Bob Whatley, who as far as I can tell has been a Labour activist since Methuselah was in short trousers and a councillor from the days of Pitt the Younger, though perhaps I exaggerate.

Tuesday evening, for once in my life (actually, this makes twice) I manage to attend the Brentford Recycling Action Group meeting in the Toll House on Brentford Lock. Having gone to the wrong side of the canal I turn up a bit late and it seems the meeting is brief anyway, because the delights of the Magpie and Crown beckon. Is there a pattern emerging here? Much discussion about packaging, recycling, plastic bottles, and Brentford life in general, and a pleasure to spend some time with these very engaged locals.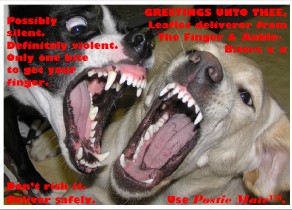 On Wednesday I spend the morning wandering Kew Bridge Road armed with leaflets. A note to the compassionate amongst you: the idea of putting a letter box at the level of your toes, and guarding it with a spring strong enough to provide the rear suspension of a tank, may provide an aesthetically pleasing door and avoid leaves blowing in of the breeze, but it represents a challenge to fat old councillors which is literally below the belt. Straightforward, horizontal, waist level letter boxes without springs are preferred. Brushes to keep the wind out are acceptable. Dogs lurking behind looking for a bit of finger food are not.

Wednesday afternoon I'm in the civic centre to act as a kind of referee between some boaters from down near Kew Bridge who believe they have purchased the river bank 30 years ago from a building company and the council, who believe they have owned said river bank since Methuselah was in…
Anything by the river is complicated by the claims of the Port of London Authority and discussions about Median High Water Mark and who owns the subsoil, so I find myself nodding from time to time and trying to look intelligent. This one is in danger of ending up being debated in front of m'learned friends and the meeting is an attempt to see if common ground (or common foreshore, I suppose) can be established. A bit of a dance about "I'll show you mine if you show me yours" ensues and a way forward is agreed.
In the evening it's the venerable Isleworth Public Hall for the Area Forum. The cops tell us what they are prioritising and everybody is pleased that we are putting chicanes in the footpaths on Haverfield estate to stop Deliverooers and their chums shooting down them on their mopeds to avoid the Ealing Road traffic lights (I kid you not). A lot of talk about the NHS – mental health are busy refurbishing Brentford Lodge (by the Brentford Health Centre) to provide a 'recovery college' self help centre for mental patients and some other facilities. We hear about the performance of West Middlesex and learn it is top of the league tables in London for timeliness of care amongst other things. Councillor Curran observes that when he went there for an X-Ray it took him longer to park than for the X-ray to be completed and I advised him to go by bicycle next time, as that avoids parking problems, saves pollution, congestion and money and is good for his health. He should also be able to find a Mobike in a handy place if needed, at least whilst the current trial continues. I'm not sure that he was entirely appreciative of this advice.
We also hear from Theo Dennison about where we are with the budget. We have to find savings or income to cover a gap of £27.4 million. To put that scary number in perspective, the increase in council tax, including the social care precept, makes about £3.8M and the increase in number of properties across the borough yields tax of about £1.6M. That helps, obviously, but we have to find additional savings of 4 times as much as that from services that have already been very heavily cut over the last 8 years. It should come as no surprise that councils across the country are radically cutting all sorts of services and we have just heard of the first one, Northamptonshire, effectively going bust. Hounslow are not going to go bust, and we have protected most of our valued services and I pay tribute to the dedicated officers we have who have managed to square this circle. Oh, and it's not going to get any easier any time soon, unless we have a change of government (or government policy).
Thursday morning I head out to Burnham on credit union business, then home via Bedfont, where somebody has written to me with concerns about plans to build some flats there. The application is at planning this evening, as are the plans for the Watermans and Police Station sites and Acton Lodge. I anticipate a busy and probably lively evening! Before that, we have another meeting of the group looking at the moves of libraries, parks, allotments etc into direct council control now Carillion are no longer with us.
I am sensing some imminent news about various developments in Brentford, mostly good news, but you're going to have to wait for it to be official. Now, there's tantalising for you.
Councillor Guy Lambert
February 9, 2018