Protect Brentford with griffins roosting on the towers?
On days like this I feel like Nathaniel Clyne. OK, he is 26, weighs 67 Kg, earns £70,000 per week and plays for the best football teams (Liverpool and Ingerland) in the universe whereas I'm a bit older, weigh slightly more and earn 'slightly' less. But I councillorise for the best political party and the best council in the universe, obviously, and my place on the blogging team is threatened by a younger, better looking, more talented youngster. In his case 18 year old Trent Alexander-Arnold has taken his right back slot whilst he is injured. In my case young Councillor Myra Savin took my blogging spot whilst I was supposedly on holiday but actually at home with my foot wrapped in frozen peas. In both cases the young usurper made the old stager look pedestrian (or sedentary in my case last) but the only good news for me is that Myra is not after my place in the team. So you'll have to put up with me or switch to another channel.
Casting my mind back, we approved the Bolder Academy after much debate. We remain unconvinced they have solved traffic problems but it will be several years before the school is fully up and running on that site and there's time to refine the traffic plans: and we really really want a non-religious mixed secondary school round here.

So I spent most of last week feeling sorry for myself but by Thursday I could make it to the good old Civic Centre for a rare daytime meeting of the Licensing Panel. This was to do with a Nail Bar in Hounslow which had breached various regulations and were appealing against us denying a licence. I confess I didn't really understand that nail bars needed a licence. They are not a place I regularly frequent, but it turns out they use nasty chemicals and sharp knives. Some of us have never lived. I'm afraid we were unable to reverse the decision. These things are never easy because you know you are denying somebody the chance to make a living, but we have a duty to protect the public.

In the evening I met a man who is seeking permission to extend his council maisonette into the empty loft space, so that's become a piece of casework trying to find a solution that works for both the resident and the council as landlord.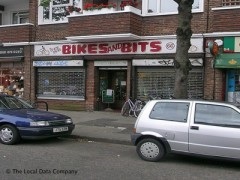 On Friday, being back more or less in the land of the living I decided to take a long (for me) bike ride and ended up following the river back from Putney, naturally enough picking up a puncture in Barnes. Fortunately there is a small old-fashioned bike shop there – feels like we're back in the 1950s and the chap says he's been there for decades. Anyway I have to leave the bike there overnight so on Saturday morning I'm walking along minding my own business, headphones in, heading for a 65 opposite the Watermans, when two ladies recognise me and bring me to a halt with a gimlet stare, asking if I'm going to Brentford Arts in The Park and to be sure to visit their stall -Brentford Towers Residents Association (@btrateam on Facebook and Twitter).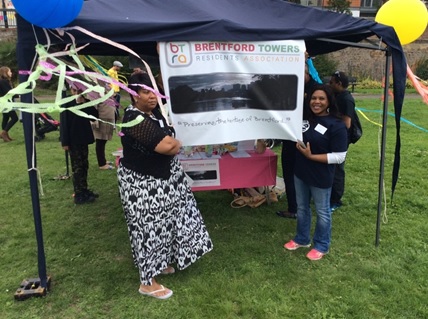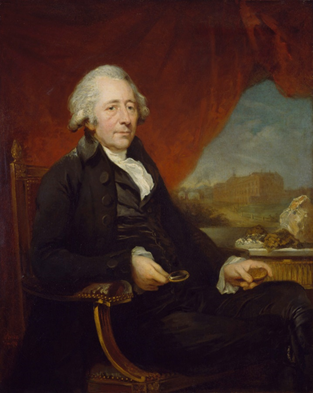 I confess I've forgotten all about it (I was supposed to be in Corfu!) but promise to visit on my way back, which I do. A fun event in Watermans Park and I'm so pleased that the Towers Residents are organising: there's lots of room for improvement on the Towers and Haverfield and it's much better if the residents make their voices heard. The people leading the association seem really lovely too, and passionate about where they live. I learn that the names of the towers are related to the Steam Museum – more here: more here. Here's a pic of Matthew Boulton.
We've had some discussions about public art recently. This seems a good idea but I must say the public art nearest to me – some fishy steel sculptures on the Ferry Quays estate – is far from universally popular. Rin from the Friends of Cathja (visit their charity shop in the High Street near the Magpie and Crown) mentioned she was in contact with the sculptor who gave Milton Keynes its concrete cows. I had a flight of fancy – Brentford's answer to the concrete cows or the Angel of the North…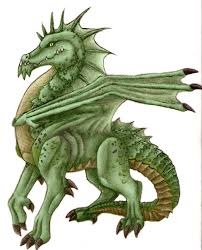 How about get some local sculptor to make one of these and pop it on the top of one of our many towers? The BTRA team seemed a bit dubious but it wouldn't half give Brentford a bit of identity/notoriety and I think it fits the town's quirky nature. Ok doctor, yes I am going to take my medication now, please don't restrain me.

Monday morning was a bit of Credit Union business. I went to see a Credit Union down in Fulham with a colleague. Our little credit union (www.thamesbank.org) manages to turn a modest surplus despite charging 1/10th of the interest of payday and doorstep lenders and getting no subsidy from anybody whereas so many other credit unions are supported by grants and service fees from councils (hint hint, Cllr Dennison).
In the evening a lively meeting at the Griffin: for once I was able to go to the Brentford Community Council and we had a full pack of Brentford councillors plus Cllrs Dennison and Todd from the overseas community. Main discussion was about the L&Q proposals for the Citroen garage site near Chiswick roundabout. We're all very perturbed because the original idea to put this site together with the Fountains Leisure centre site and build a new centre have not gone ahead, plus it's fair to say we're generally grumpy about what's proposed. More water needs to flow beneath that bridge. We also touched on the horny subject of Sarah Trimmer, a matter which is causing a lot of grief amongst both councillors and locals. Officers have told the developer that their latest efforts are not in accordance with permission and are meeting them next week on site to try and resolve how the Hall will be rebuilt.

Tuesday we're up at the back entrance to Lionel School, where the residents are frustrated by the way their street is used by parents at school entry and exit times. Not sure what the answer is but Hounslow are working on various ideas – this is a problem at a lot of schools. Then the library, where everybody is frustrated that the grounds are not very well looked after with the wall still not rebuilt after a falling tree knocked it over. I asked what had happened to the lights, which were a bit rusty but provided evening illumination to this distinctive building. I was surprised to hear that they had been replaced following our complaints about their condition, but shocked to hear that they had immediately been nicked. Grrr.
Wednesday Monsieur le Melvinateur and I are up in Clayponds Gardens looking at litter, maintenance, trip hazards (a particular issue for Mel given his visual impairment) with a housing officer. Large to-do-list created.
That's All Folks. Life is a bit quiet in August, when normal people go away on holiday :-(
Councillor Guy Lamber
August 17, 2017