Hounslow-Ramallah Twinning Organisation joins the welcome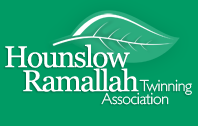 Hounslow-Ramallah Twinning Association joined MPs and dignitaries to welcome the Palestinian Paralympic team to Westminster on Monday 3rd September.
They were honoured to meet the two athletes, Mohammed Fannouna and Khamis Zaqout.
Khamis Zaqout came fourth in his track and field event of shot put. Mohammed Fannouna did well in the 200 metres and reached the final round of the javelin.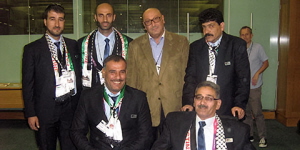 Following on from the Palestinian Olympic team's participation in the Olympic Games, both groups of players have overcome a great many obstacles in order to be able to compete at London 2012.
HRTA congratulated all team members and hopes to build on its links with the Ramallah-based Palestinian Olympic and Paralympic Committees to further the development of relations between the two communities.
If you would like to find out more about the Hounslow-Ramallah Twinning organisation please visit the website at www.hounslow-ramallah.org or email Aun Qurashi, secretary@hounslow-ramallah.org
September 12, 2012